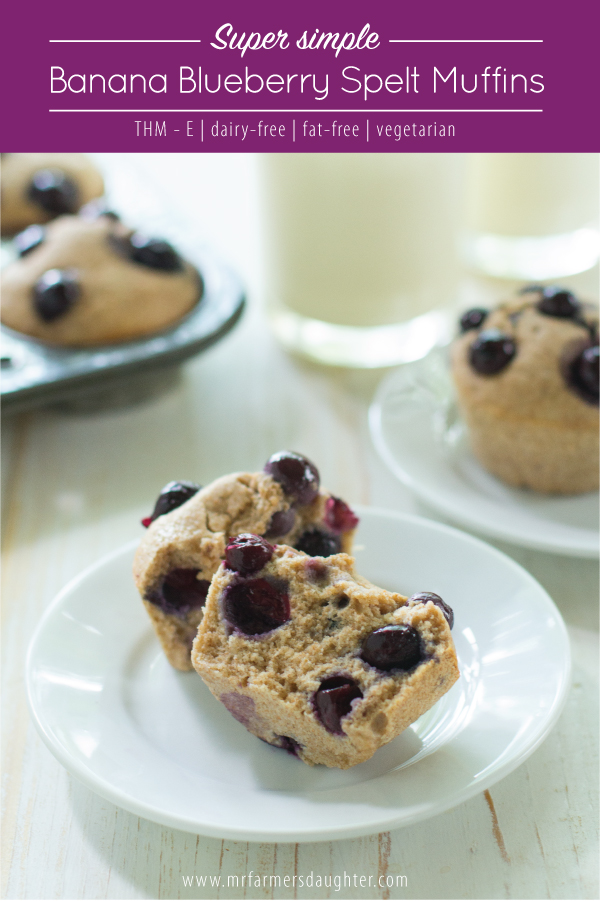 This recipe was one happy accident that I ended up having to recreate later. It started when I needed a quick breakfast to take to work. I threw together a bunch of things in the food processor, added some blueberries and baked them while I finished getting ready.
When my assistant arrived, I handed her one, grabbed one for myself and we were out the door. It wasn't until we got to the job when I could slow down and realize they were actually really good! I ended up making them later in the week and took a couple on a business trip.
They held up really well with the travel and although I wasn't able to heat them up each morning, they were still pretty good with a cup of coffee. Hope you like them!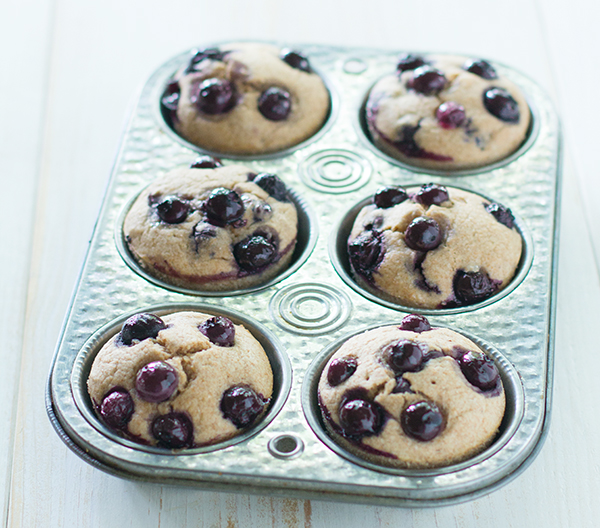 A few notes:
• Use bananas that are ripe, this will help make them sweeter without adding a lot of alternative sugars.
• Use an alternative sugar such as stevia, Lakanto or Gentle Sweet to keep it an E-meal for Trim Healthy Mama
(If you're not familiar, go here to read more.)
• I used frozen blueberries and they worked great. Feel free to use fresh if that's what you have on hand.
• This can be made almost completely in the food processor. Just add the blueberries when you're done mixing.
• Be careful to not over bake. Since there is no fat, they will get dry quickly.

Banana Blueberry Spelt Muffins - THM E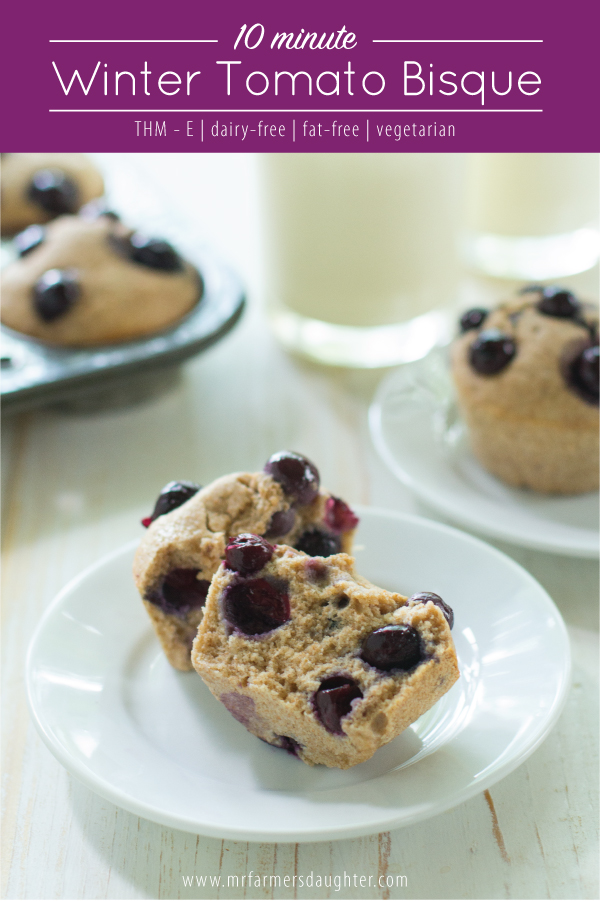 Author:
www.mrfarmersdaughter.com
Trim Healthy Mama E-meal Made with sprouted spelt, frozen or fresh blueberries and no fat! Loaded with good carbs and sugar-free.
Ingredients
1 large banana, preferably very ripe
¾ cup egg whites
5 Tbls. honey or an equivalent sugar-alternative such as Lakanto or Gentle Sweet
1 ½ cups sprouted spelt flour
1 tsp. baking powder
¼ tsp. salt
½ tsp. cinnamon, optional
1 cup blueberries, fresh or frozen
Instructions
Preheat oven to 350˚.
In food processor combine banana and egg whites.
Process until smooth.
Add remaining ingredients, except blueberries, and process until smooth.
Add 1 cup blueberries to the batter and stir gently to combine.
Spray 8 cups in the muffin tin with non-stick spray.
Fill 8 cups with an equal amount of batter.
Bake at 350˚ for about 25 minutes or until a toothpick comes out clean.