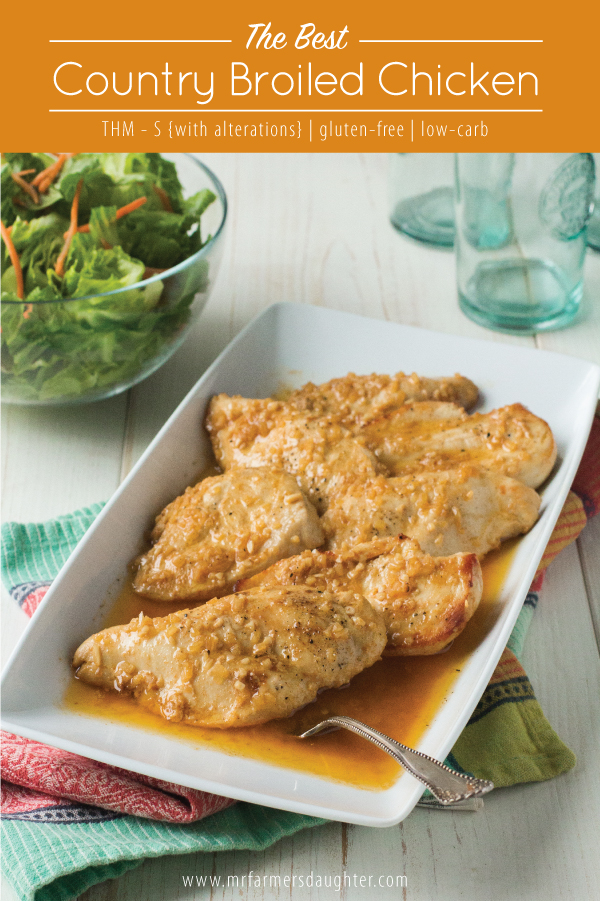 I've debated for a long time whether or not to post this treasured recipe. I didn't start out as mine but I've made it so over the years.
It originally came from a 1980's cookbook that has been loved beyond repair. I now have my favorite pages in plastic sheets in a binder. The first page in that binder is this recipe. However, I make my own changes (the ones in my head) every time I make it. I guess it's time I wrote it down.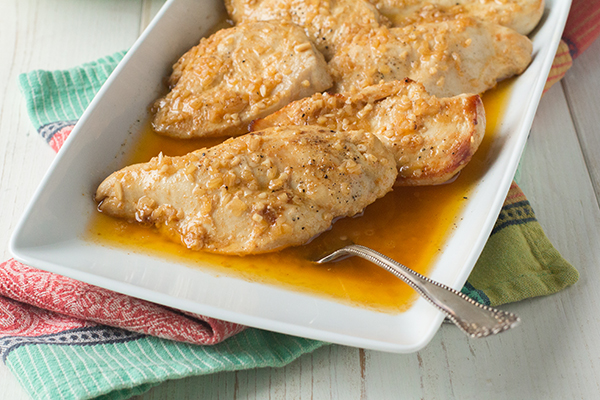 I'm pretty sure this is one of the first recipes I made after I got married. It's now become our family's very, absolute, most favorite way to make chicken breasts. Ever.
If I ever ask them what they want to eat, this recipe is the first one mentioned. I'm pretty sure I could make it weekly and no one would get tired of it.
Its rich, buttery flavor combined with garlic, ginger and paprika and the tang of lemon make it a flavor burst in your mouth and perfect with almost any side dish. We especially love it with pasta and green beans.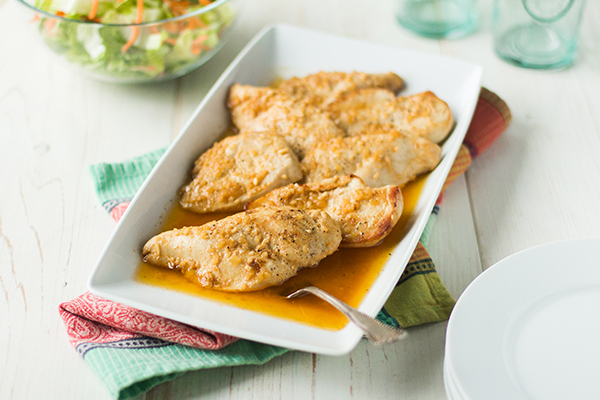 Country Broiled Chicken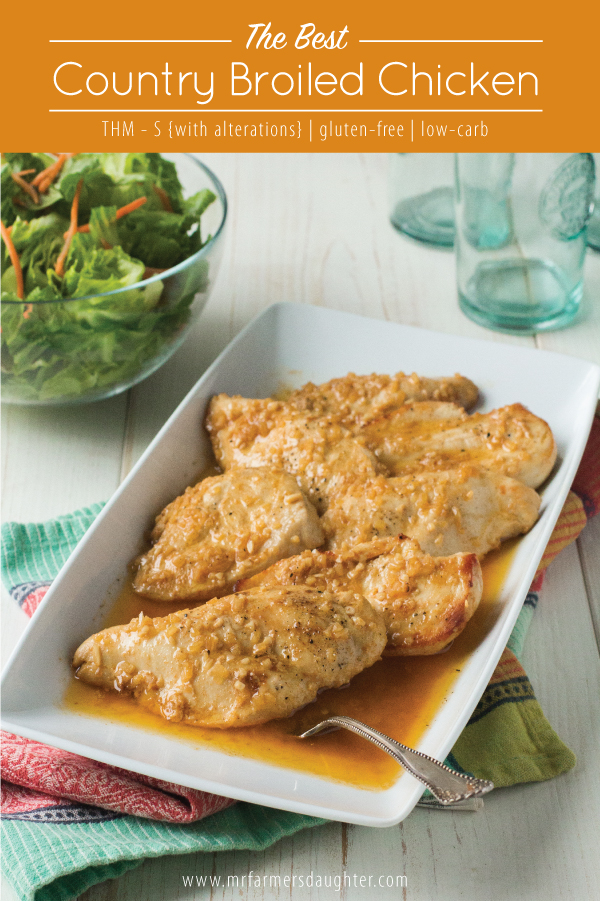 Author:
www.mrfarmersdaughter.com
Ingredients
4 boneless, skinless chicken breasts, cut horizontally to make 8 pieces
1 cup butter, melted
½ cup good oil such as avocado or olive
2 Tbls. dried minced onion
¼ cup fresh lemon juice
1 Tbls. minced garlic
4 tsp. salt
4 tsp. sugar (or sugar substitute for sugar-free option)
1 tsp. paprika
1 tsp. ground ginger
Instructions
Combine all ingredients except chicken breasts and blend well.
In a glass or ceramic bowl, place chicken breasts and pour half the sauce overtop.
Reserve the rest of the sauce.
Marinate for at least an hour.
When ready to cook, turn broiler on to 500˚.
Place chicken breasts on broiler pan making sure to cover chicken with all the marinade.
Broil until first side is lightly browned, about 7 minutes.
Flip chicken and cook until second side is golden brown, about 10 minutes. Don't let it burn. 🙂
Immediately remove chicken from broiler pan and place in a deep dish with a cover.
Pour juices from broiler pan on top of chicken and add the reserved sauce to the deep dish.
Cover and keep warm until ready to serve.