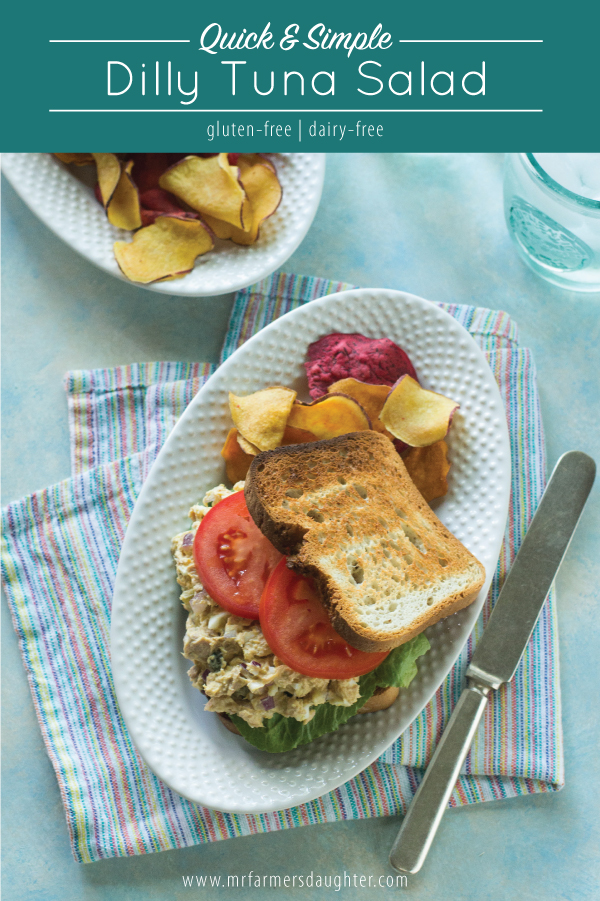 My mom dropped a big bomb on me several years ago. She confessed to me that she didn't really like cooking when I was growing up. I was shocked. I had absolutely no idea.
My dad, being an entrepreneur, spent a lot of time away from home traveling for business so the bulk of the cooking fell on my mother. We had lots of tuna noodle casserole and tuna salad. Lots and lots of tuna.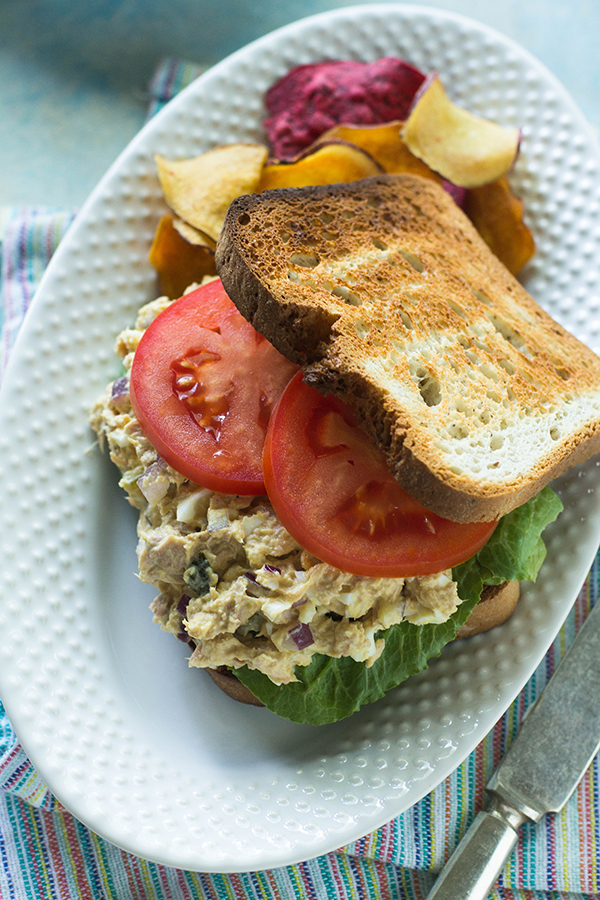 When my mom told me this shocking revelation, she said, "Why do you think I made tuna noodle casserole all the time?!" Well, I thought it was because we LOVED it! Funny how your perspective changes after you know the truth.
Despite this childhood-shattering news, I still love tuna. Salad, casserole and steaks. My mom knocked it out of the park with her summer tuna salad so I'd love to share it with you. It's got all the textures and tangy flavor you'll love, especially if you're a fan of dill.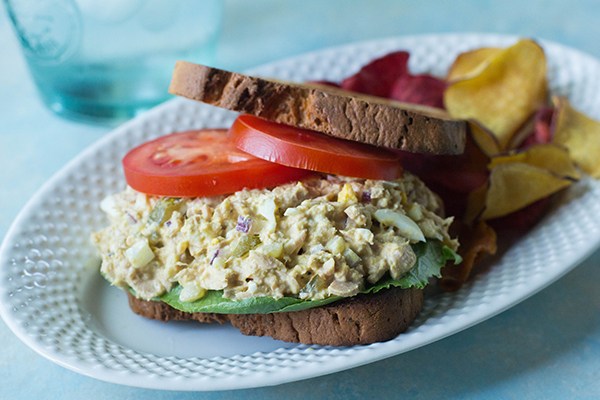 A couple notes:
• I use safe-caught tuna. You can get good brands at thrivemarket.com or your local health food store.
• I either make my own mayo or use a non-GMO brand. Most mayonnaise is made with genetically-modified oils like soy and canola.
• For an easy way to "hard-boil" your eggs, check out my method here. It's perfect every time.
• Did you know that most pickle brands use food coloring to keep them green? I buy pickles from Woodstock brand. They are the only one I found, other than home-canned, that do not color their pickles.

Farmer Family Tuna Salad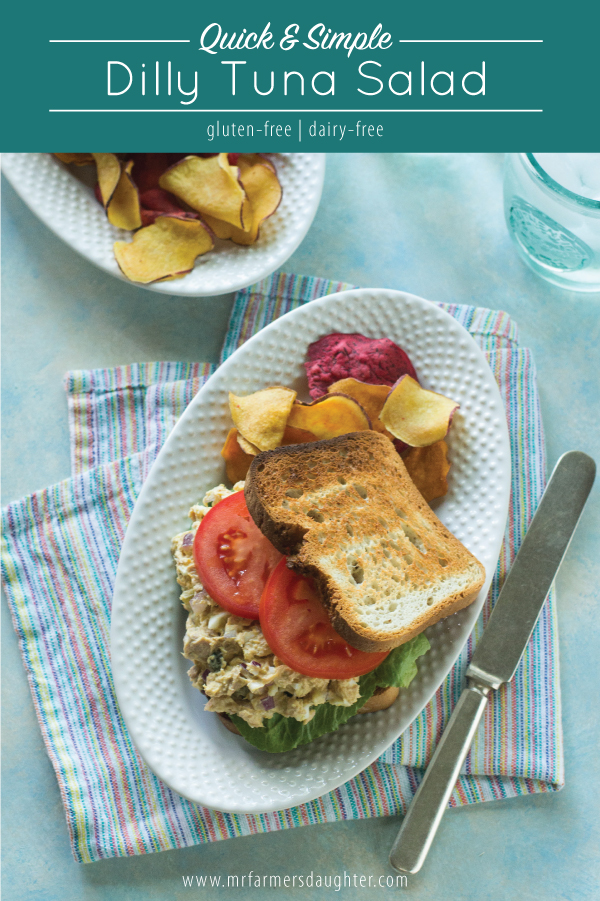 Author:
www.mrfarmersdaughter.com
Simple summer recipe for tangy, filled tuna salad
Ingredients
15 oz. tuna (3 cans) in water, drained
3 hard boiled eggs, chopped
½ c. dill pickles, diced
½ c. mayonnaise
1 heaping tsp. Dijon mustard
3 Tbls. pickle juice
½ tsp. salt
¼ tsp. pepper
Instructions
In a bowl, mix everything together.
Store in the refrigerator for up to 3 days.