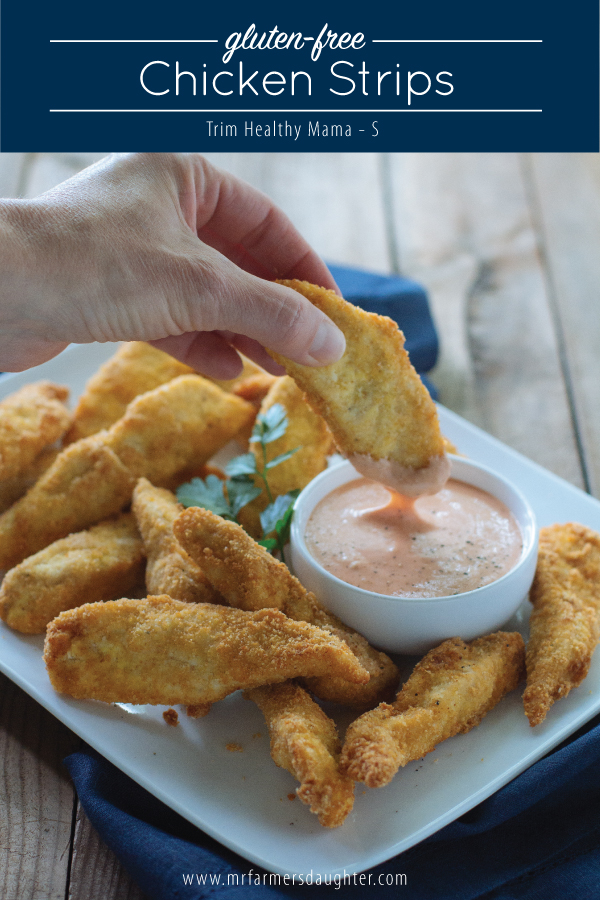 There's just something about chicken strips that appeal to any age … all crunchy and warm with a dip that keeps you going back for more. (More on the dip later…)
Chicken strips weren't really a thing when I was a kid but that didn't keep me from eating my fair share when I had two littles. Not only was it great for a quick weeknight meal, it was an easy lunch, snack or party food, but, somewhere along the way our family took a detour from convenience food. I mean, have you read the ingredient label on a bag of commercial chicken strips? WooWee! It's often 40 ingredients long!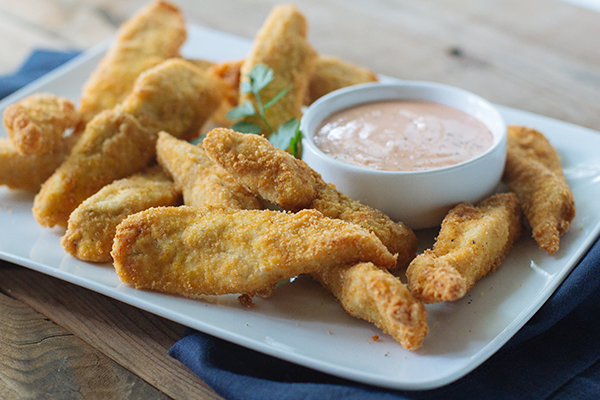 These chicken strips are not only gluten-free, they're also low carb. I used Trim Healthy Mama's Baking Blend but you could use almond flour if that's what you have. Both have a low glycemic load, perfect for those watching their weight or diabetics. Once cooked, these strips freeze well and are easy to throw onto a baking sheet for about 20 minutes (@ 375˚) to heat up.
I use boneless, skinless chicken breasts, sliced laterally and into strips, for mine but you could use actual chicken tenders. There's much less cutting and slicing that way, trimming off even more time in the prep.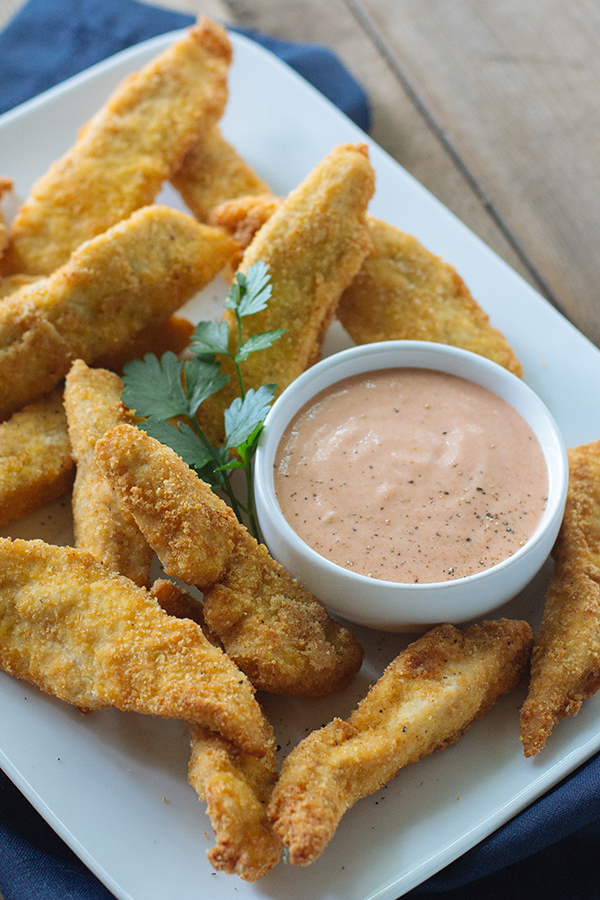 The dip that goes along with these strips is my own version of "C'mon Back Sauce" the amazingly addictive, creamy sauce from Outback Steakhouse. I haven't had that sauce in a long, long time so I'll be honest, I'm not sure how close this would be but my son said it's the bomb so it gets posted here. Lol Eventually, I may do a post just for it and all the things you can use it with.
I find that finger food goes fast in our house so next time I make these I plan on tripling the recipe and freezing 2/3 of them. I'll likely package them in 4-5 strip bags so they can be taken out for single servings. Now that's the kind of convenience food I can get behind.

Gluten-free Chicken Strips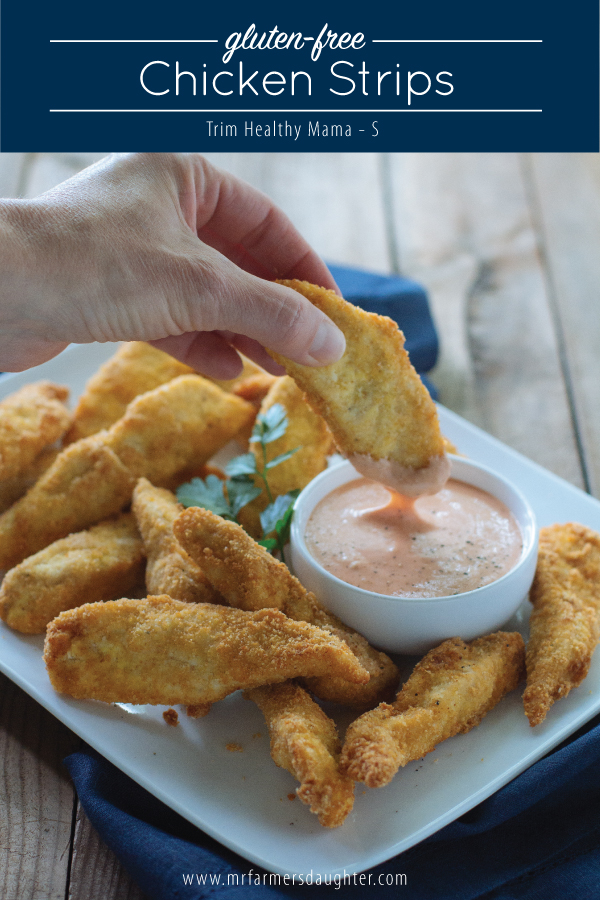 Author:
www.mrfarmersdaughter.com
Crispy, crunchy chicken strips made low-carb and gluten-free! Triple the recipe so you have some for later!
Ingredients
1½ - 2 lbs. boneless, skinless chicken breasts or chicken tenders
(For chicken breasts, slice laterally and then into strips.)
3 large eggs, slightly beaten
2 Tbls. heavy cream
2 Tbls. mayonnaise
salt and pepper to taste
½ cup THM baking blend OR almond flour
½ tsp. onion powder
Oil for frying (I prefer avocado oil or lard)
Instructions
Beat eggs, heavy cream, mayo and salt and pepper.
Mix together remaining dry ingredients.
Dip one chicken piece in the wet mixture.
Dip it into dry ingredients.
Place on baking tray while you finish prepping the rest.
Heat up oil in a shallow frying pan about 1" deep. It should sizzle when you drop a small piece of bread in it.
Fry each piece until coating is a medium brown, flip and cook second side.
Repeat until all pieces are done.
C'mon Back Sauce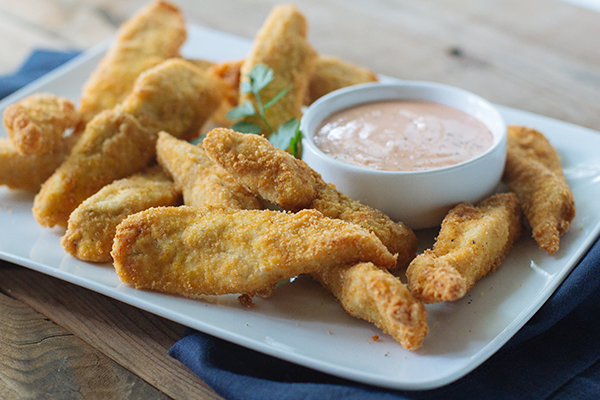 Author:
www.mrfarmersdaughter.com
Sweet & tangy creamy dip based on Outback Steakhouse's onion dip.
Ingredients
½ cup mayo
3 Tbls. tomato paste
2 tsp. Frank's hot sauce
½ tsp. garlic powder
½ tsp. onion powder
Sweetener equivalent to 1 tsp. sugar (I used THM Gentle Sweet, 1 tsp)
Black pepper to taste
Instructions
Mix all ingredients together.
Dip with abandon.