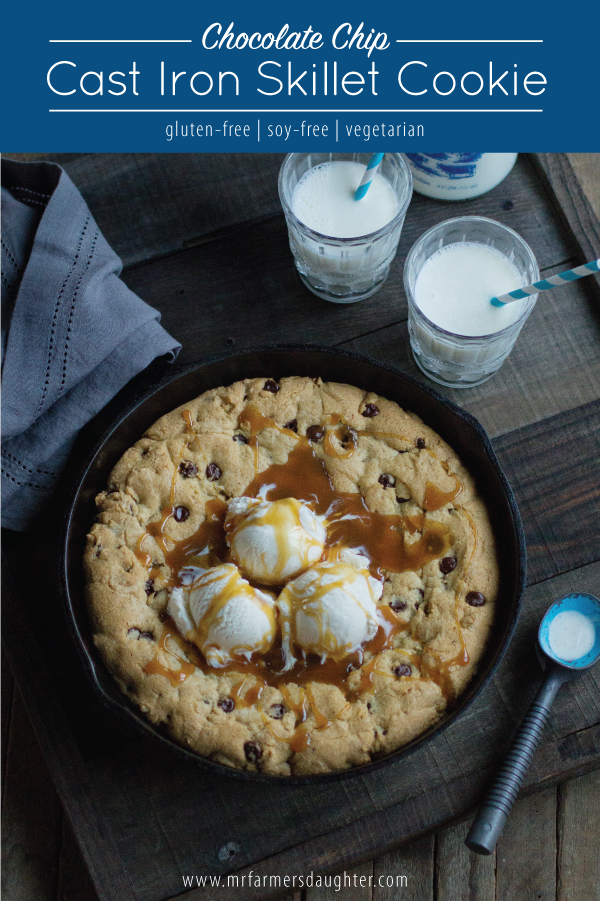 When I ask my husband what kind of cookie I can make for him it is always "chocolate chip." It's beyond me why this classic cookie is the only one that appeals to him. If I'm being honest, I haven't ever met a cookie I didn't like so I don't understand this at all.
But, cookies take time to make – all that scooping, baking, scooping, baking nonsense. Sometimes it's more time than I'm willing to give so here's a great way to get that all-time classic chocolate chip cookie flavor without having to make tray after tray of cookies. And, it still goes great with a glass of milk OR you can switch it up and put ice cream and caramel on top!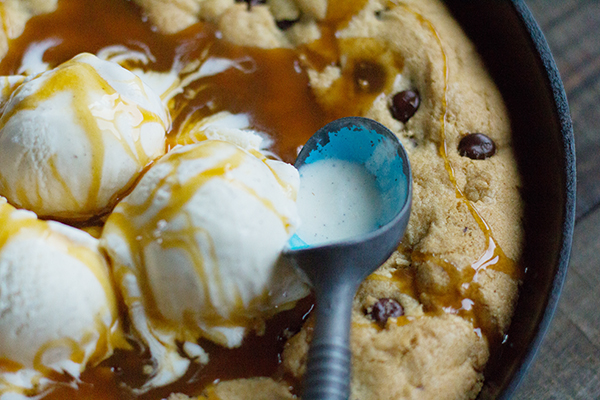 A couple notes:
• I used King Arthur Measure for Measure gluten-free flour for this recipe. It's the most reliable gluten-free flour I've found in 15 years.
• Be careful to not overbake this cookie as it will become dry. If anything it's better to underbake. The dough should be set around the sides and just a little bit tender in the center. Because it is in a cast iron pan that holds heat for a long time, it will continue to bake for a few minutes once you take it out of the oven.
• I rarely use shortening anymore. I absolutely DO NOT ever use Crisco. If you'd like to read about the history of Crisco, you can do so here. Yuk. I do occasionally use Spectrum's NON-hydrogenated vegetable shortening though. That's what I used in this recipe. Vegetable shortening assists in keeping the cookie soft and not brittle.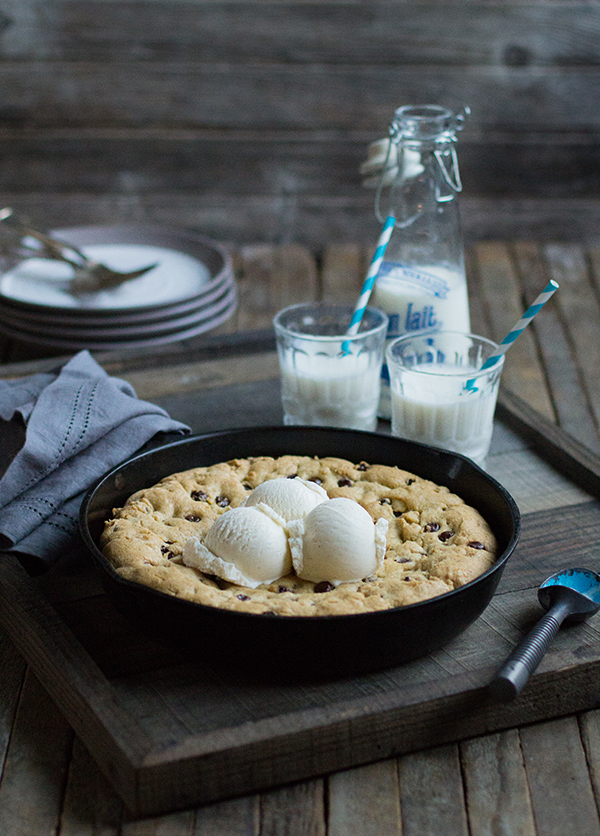 Gluten-free Skillet Cookie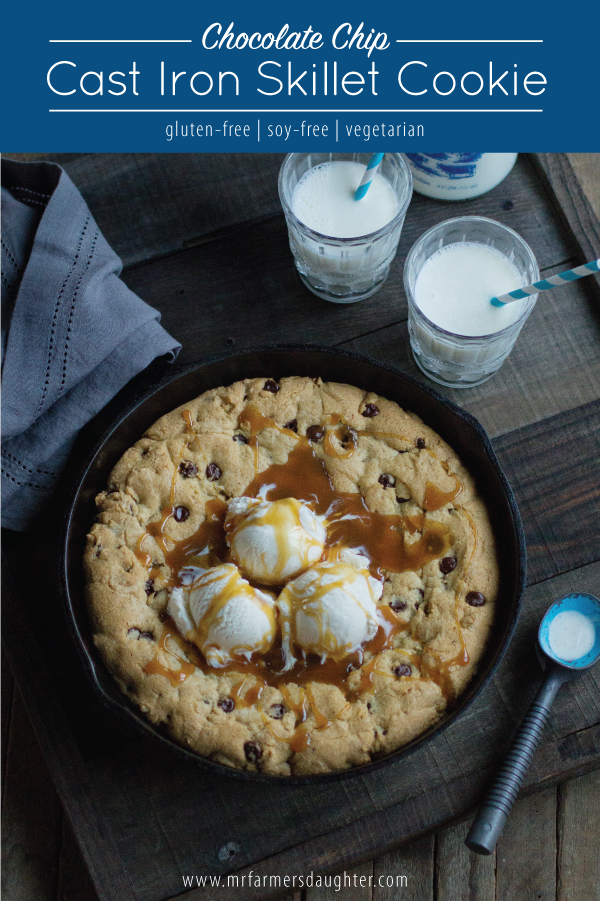 Author:
www.mrfarmersdaughter.com
Chocolate chip cookie without that labor-intensive, time consuming work of making tray after tray. It's all baked in a cast iron skillet and ready in about 30 minutes!
Ingredients
⅔ c. non-GMO, non-hydrogenated solid vegetable oil
⅔ c. butter
1 c. cane sugar
1 c. brown sugar, light
2 whole eggs, large
2 tsp. vanilla
2 ¾ c. gluten-free flour
½ tsp. xanthan gun (optional)
1 tsp. baking soda
½ tsp. salt
12 oz. chocolate chips
Instructions
Heat oven to 350˚.
Liberally coat an 10" cast iron pan with non-GMO oil spray.
Cream shortening, butter, sugars, eggs and vanilla.
Stir in the remaining ingredients.
Spread the cookie in the pan evenly.
Bake for about 30-40 minutes or until cookie is nearly firm in the center. Do not overbake.
Cool for about 15 minutes before cutting and serving.
Serving suggestions: homemade caramel and vanilla ice cream served on top!