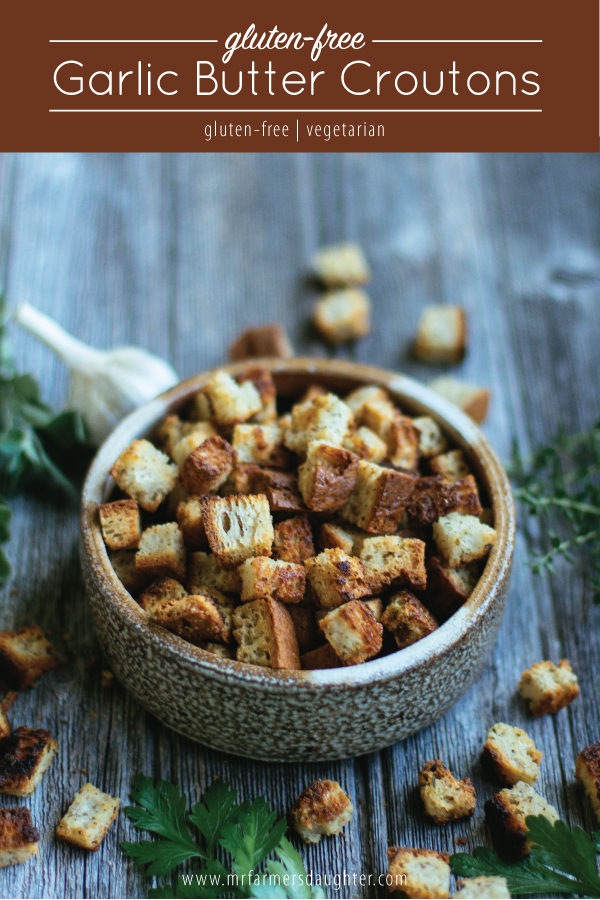 Croutons used to be a big thing in our house. So big that they were snacks for my kids. Who needs salad? Just grab a handful and start munching. Then, we (well, I) went gluten-free and it all came to a screeching halt. My son fought it for years but eventually he forgot about his garlicy friends. He may not miss them but I do. There really aren't many good gluten-free alternatives for croutons on the market so I decided to make my own.
I'm not quite sure why I don't do this more often. They're SO easy I barely have to give you a recipe. Just remember when you're throwing it together, do it "to taste." What I like tends to be on the salty side, you may like yours a little more oniony. Adjust the ingredients to your own tastes.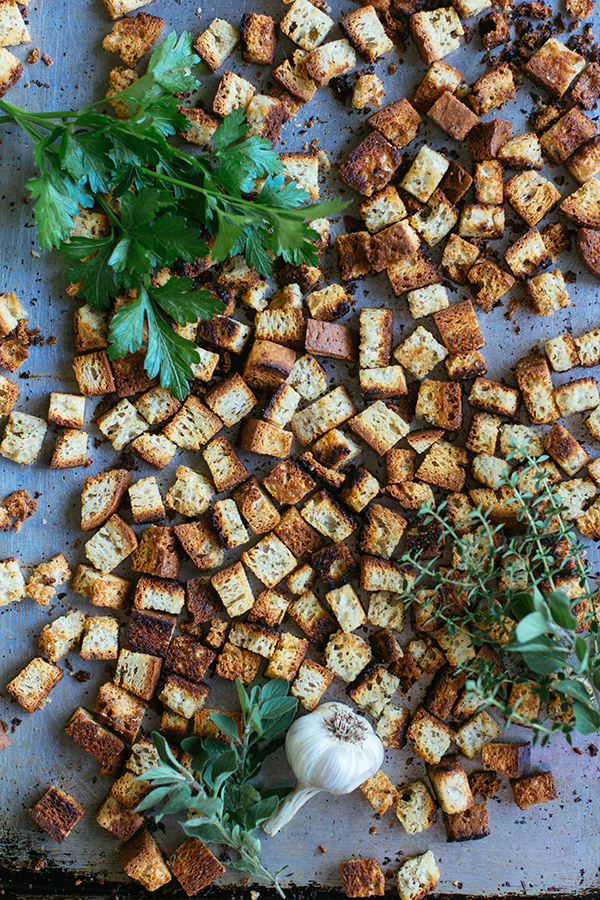 I use Udi's gluten-free bread because, let's face it, it's the best out there right now. I've tried a lot of gf bread options and I keep coming back. I just wish they'd clean up the ingredient list and have an organic option. (Hear that Udi's?) Organic, please …
Years ago I upgraded all my spices to organic because spices and herbs are concentrated so if they're conventionally grown that means all the pesticides are also concentrated. No, thank you. And, I use the best quality butter I can buy – usually from a farm but sometimes organic from the grocery store.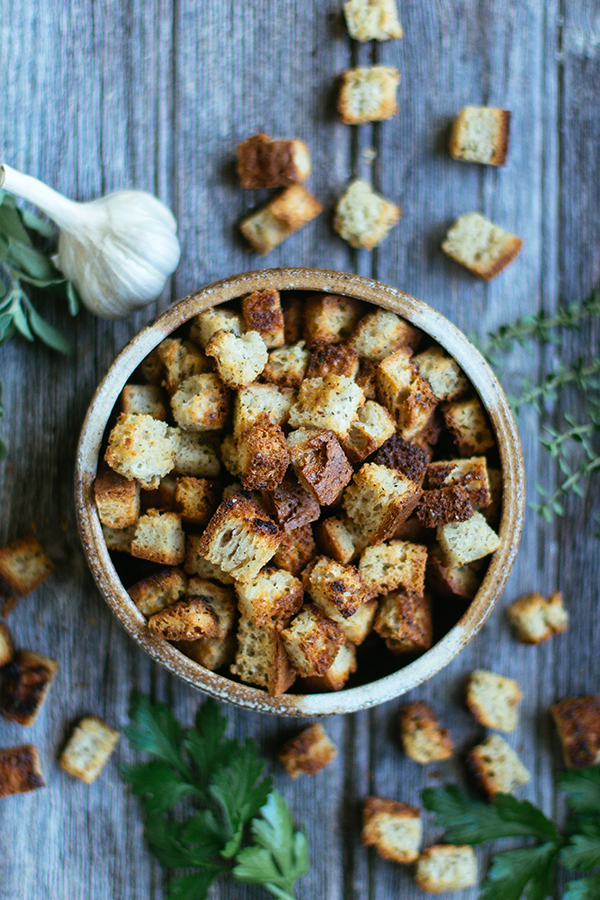 These crunchy little bits of goodness are great for obviously topping salads but they're also a nice topping for soups … like the one I have coming at you this week. For now, prep your croutons. You're going to want them soon!

Gluten-free, Garlic Butter Croutons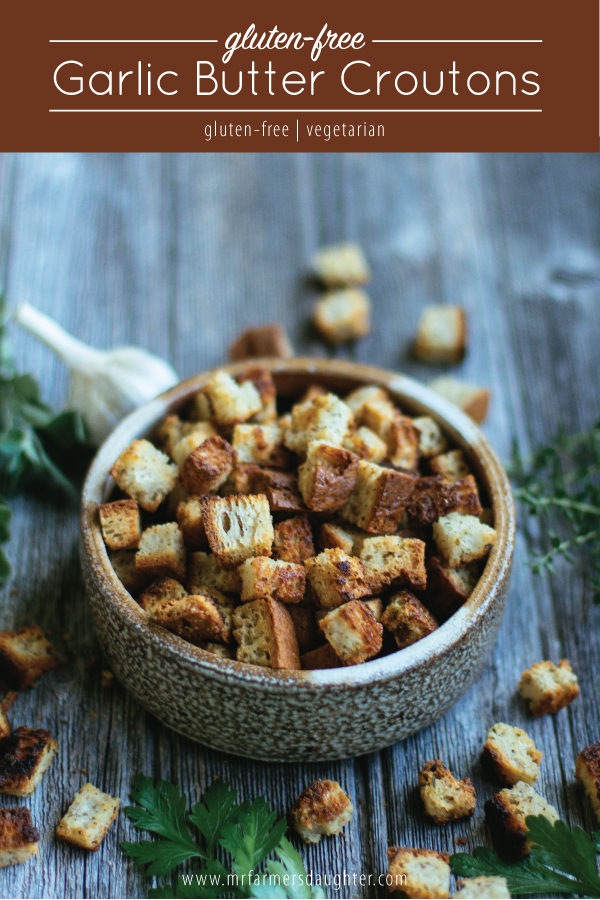 Author:
www.mrfarmersdaughter.com
Savory, crunchy gluten-free croutons made with butter, garlic and Italian seasonings.
Ingredients
10 pieces gluten-free bread (I used Udi's Whole Grain Bread)
6 Tbls. butter, melted
2 tsp. Italian seasoning
1 tsp. garlic powder
½ tsp. onion powder
½ tsp. salt
Instructions
Preheat oven to 400˚.
Cut bread into ½" cubes.
Combine seasonings and set aside.
Drizzle half the butter over the cubes and stir.
Drizzle remaining butter over cubes and stir.
Sprinkle with half the seasonings and stir.
Sprinkle with remaining seasonings and stir.
Spread on large baking sheet and bake for 15 minutes.
Stir around croutons and continue baking at 5 minute intervals, stirring each time until bread cubes are toasted brown and crunchy. (About 30 minutes)
Remove from oven and cool completely.
Store at room temperature for up to 5 days.