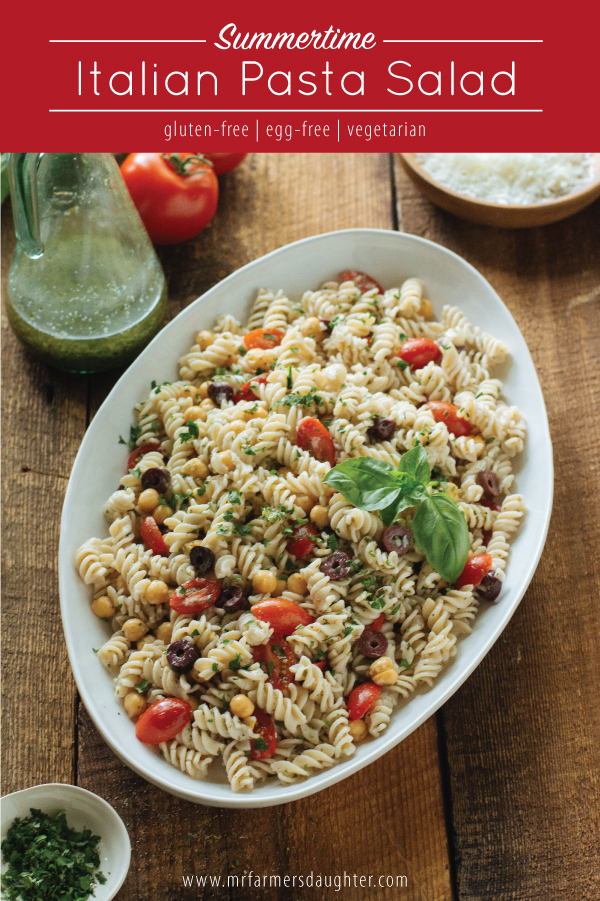 It took me a while to remember but my mom used to make an Italian Pasta Salad just like this one back in the day when we were gluten-full. It was at every summer-time cookout or bar-b-que. I stopped making it for obvious reasons and a not so obvious reason when I gave up commercial salad dressings because of the GMO oils included in ALL of them.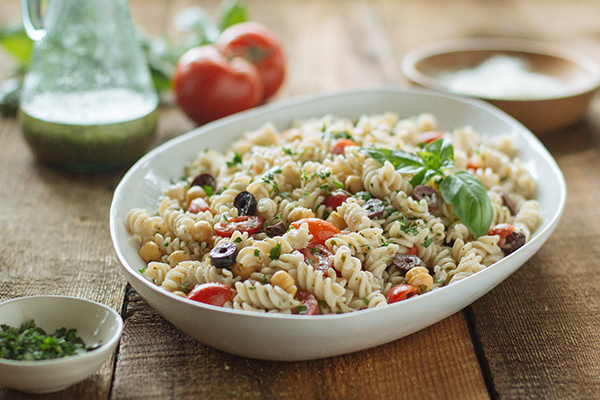 Did you know that you can barely find a salad dressing that does not include "vegetable oil," or soy or canola oil? And, that vegetable oil isn't from vegetables at all, it's from genetically modified seeds and they need to use chemicals to extract that oil? It's just so bad on so many levels. For that reason, it's always best to make your own. I have a quick recipe right here! It's the recipe I used for this salad.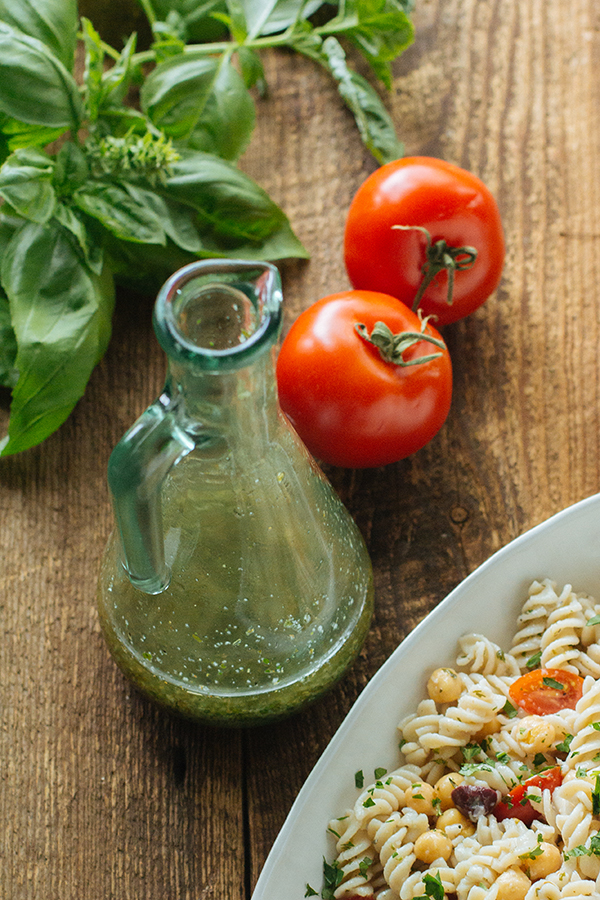 When you make the dressing, keep in mind that it can be used for so many different things! I often use it to marinate meats before grilling or broiling. The dry mix can be used to make a veggie dip with sour cream and mayo, and of course, it can be used as a salad dressing!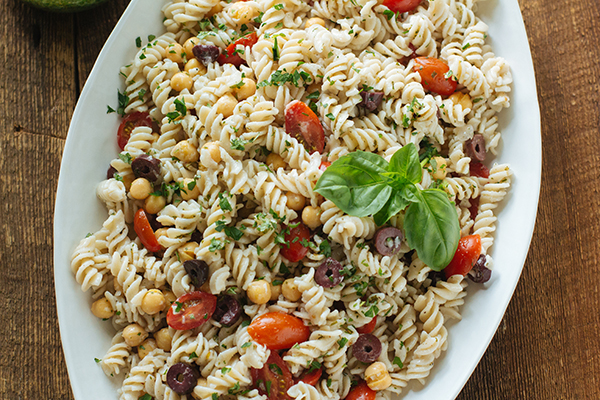 Luckily, this recipe is so simple, once the pasta is cooked, you can mix it up in minutes, including making the dressing. It's summertime! Let's make salad!

Gluten-free Italian Pasta Salad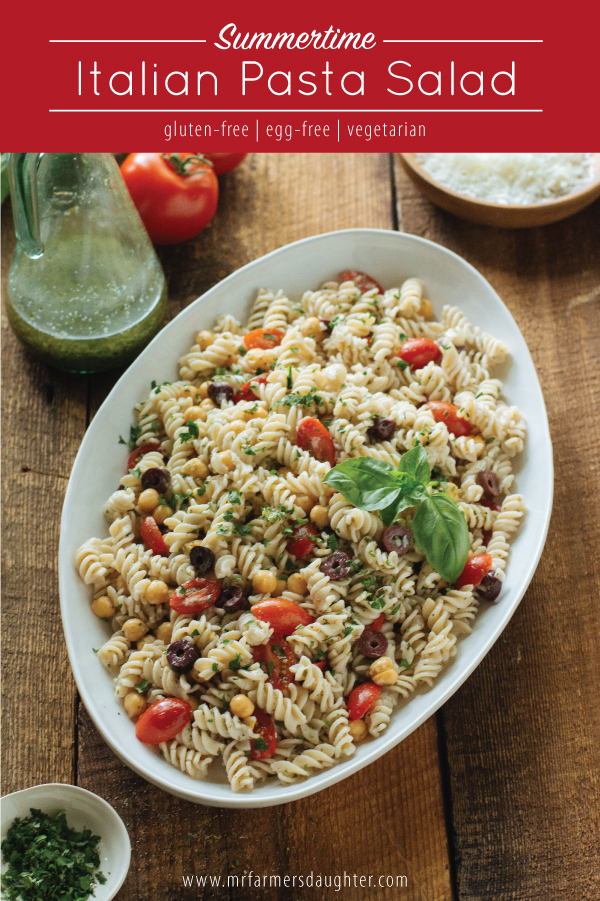 Author:
www.mrfarmersdaughter.com
Recipe type:
Appetizer / Salad
Tangy Italian Pasta Salad filled with flavor, black olives, tomatoes and garbanzos. Rice pasta makes it gluten-free. Homemade Italian dressing mix and your own good oil (olive or avocado) keeps it clean.
Ingredients
16 oz. gluten-free pasta, cooked
1 cup tomatoes, diced
½ cup olives, sliced
1 can chickpeas, drained and rinsed
1 cup Italian Dressing
1 cup grated Parmesan or Asiago cheese
Fresh Italian Parsley, chopped
Instructions
Mix all thoroughly.
Serve immediately.
If stored in the refrigerator, allow pasta salad to come to room temperature before serving.
Serve with extra cheese to garnish.