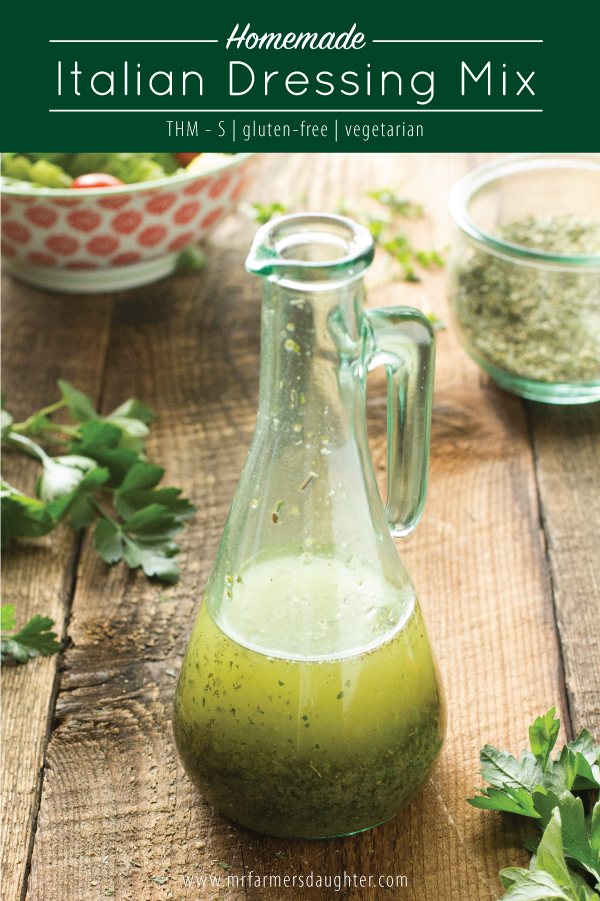 Year ago I used to buy those little packets of Italian Dressing mix. You know, the ones filled with chemicals and MSG. Yeah, I know. The MSG makes it taste amazing but at what cost? MSG is a neurotoxin and considering we need all the functioning brain cells we can get, eating it might not be a good idea.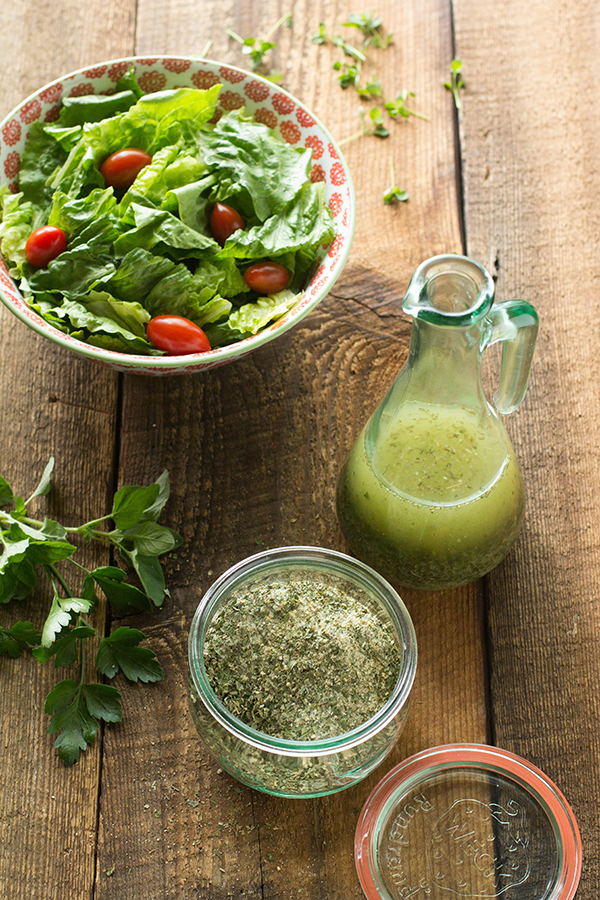 So, years ago I came up with this mixture based on ingredients in prepared salad dressings, those dry seasoning packets and a couple recipes off the internet. I've been using it ever since. Chicken marinated in Italian dressing has always been one of my favorites! I make them for dinner then use the leftovers for salads – makes chicken salad especially delicious.
It's so easy to throw some of this seasoning on meat for a dry rub and takes just a little more time to stir up salad dressing using your own good oils like olive oil or avocado oil. I play with the flavors by using different vinegars too. Apple cider vinegar is my favorite but balsamic makes a great dressing as well as white wine vinegar. All delicious, while just slightly different flavors.
This dressing is best used at room temperature but you can store it in the fridge. Just remove it about 30 minutes before you want to use it so the oils liquify again.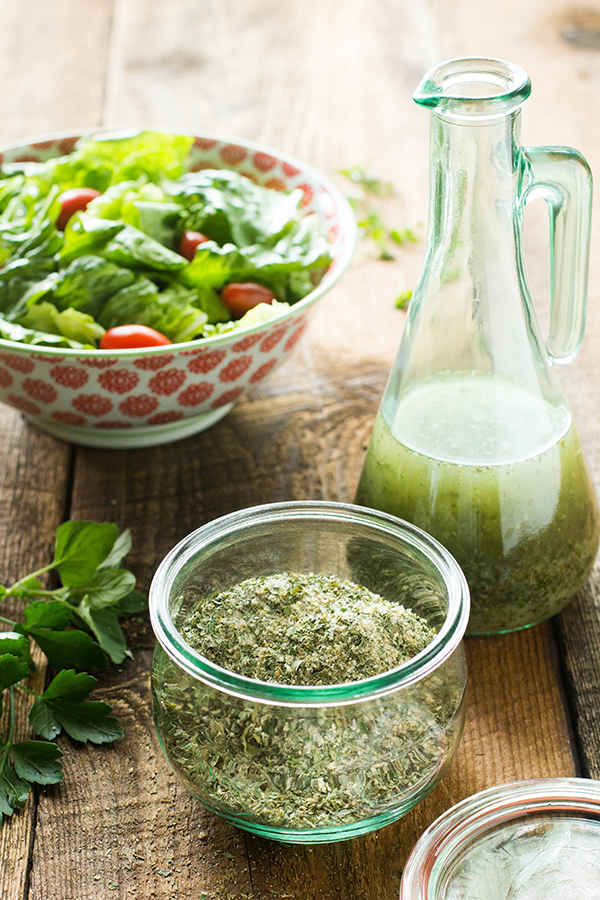 Homemade Italian Dressing Mix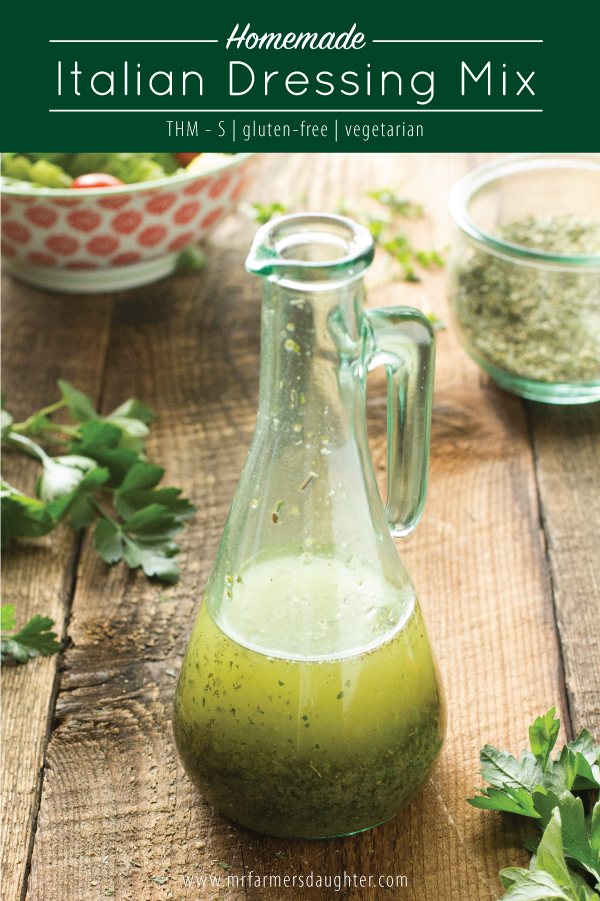 Author:
www.mrfarmersdaughter.com
Recipe type:
Salad Dressing
Ditch the packets full of MSG and chemicals! This mix can be thrown together in minutes and the dressing in even less time. Use it as a marinade, dry rub or seasoning.
Ingredients
2 Tbls. garlic powder
4 Tbls. onion powder
2½ Tbls. dried oregano
4 Tbls. dried parsley
2½ Tbls. salt
½ tsp. pepper
1 tsp. thyme
2 tsp. dried celery leaves
Instructions
FOR DRESSING:
Mix 2 Tbls. mix with ¼ cup vinegar, 1 Tbls. water and ½ cup olive oil.
Great to use as a dry seasoning or meat rub.