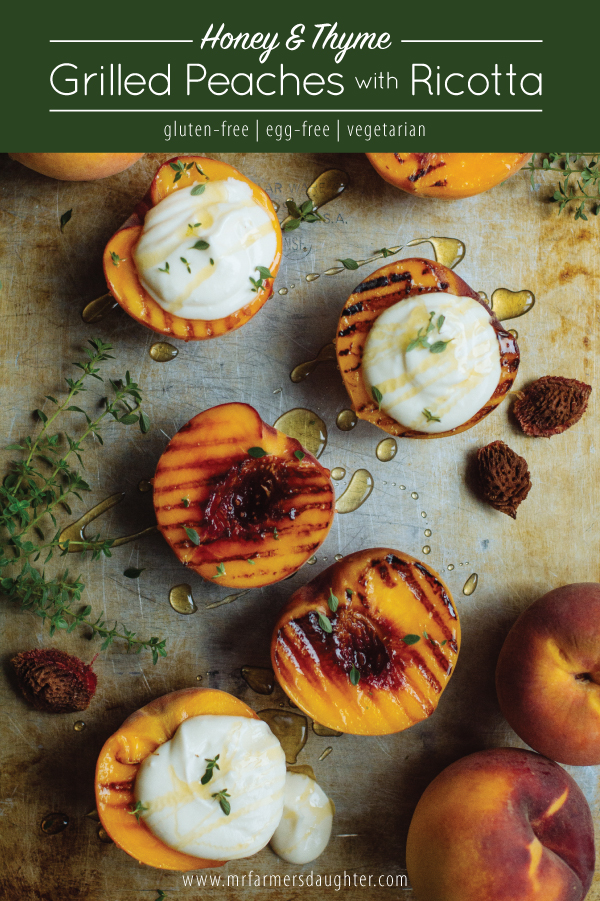 It's the end of the summer and I'm so sad. Summer fills me up and energizes me like the cold weather never will. With summer's end comes also the end of peach season, yet another reason to mourn.
Despite peaches being one of the Dirty Dozen, they remain one of my favorite fruits. I do not buy them unless they are organic though and typically, organic peaches don't come from Pennsylvania so it's not something I can eve consider local. The humidity and pests here are such that it's nearly impossible to harvest descent peaches without the assistance of pesticides and fungicides.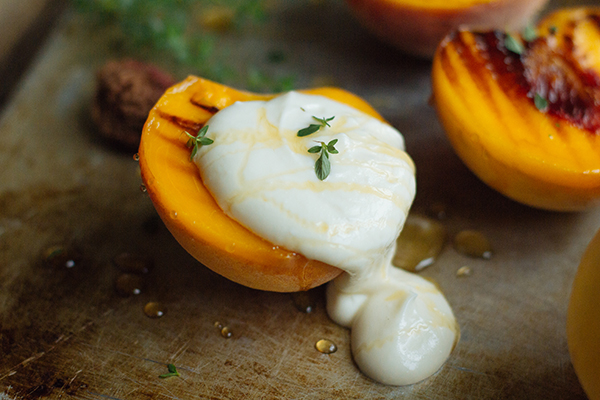 But, I wanted to give you all at least one peach recipe this year and I've been dreaming of this one for months.
Ricotta cheese is so versatile, it can go from savory dishes like lasagna and ravioli to sweet dishes like this! I've combined it with a little cream cheese, butter and honey and it's the perfect combination. You can use some marscapone if you'd like but since it's not easy for me to find in my area, I elected to use something more common and easily accessed. The thyme is both a garnish and simple flavor element that just works here.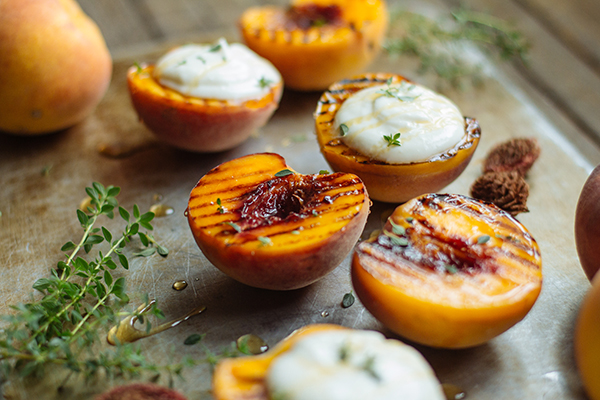 A few notes:
• I brushed the peaches with a little butter to keep them from sticking as much.
• I didn't cook the peaches the whole way through. That was intentional. I liked the texture of the fresh, raw peach with the smooth, velvety texture of the ricotta cream. If you prefer cooked peaches, feel free to cook them longer or bake them for about 20 minutes after grilling them.
• I use raw honey for it's medicinal benefits but any honey will work. Just remember that most store-bought honey is not 100% pure.

Honey & Thyme Grilled Peaches with Ricotta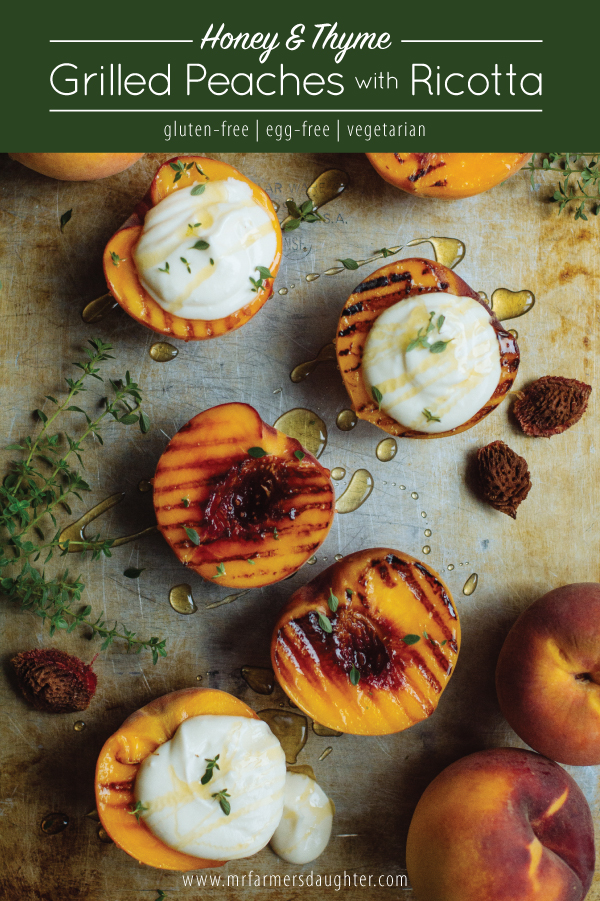 Author:
www.mrfarmersdaughter.com
Tree-ripened, grilled peaches filled with a sweet ricotta filling and dried with honey and thyme.
Ingredients
4 ripe, free-stone peaches, organic if possible
2 Tbls. melted butter
-
4 Tbls. ricotta cheese, whole milk
2 Tbls. cream cheese, room temperature
1 Tbls. butter, room temperature
2 Tbls. raw honey
-
honey to drizzle
thyme to sprinkle
Instructions
Halve the peaches and brush lightly with melted butter.
Heat up a grill or griddle pan and sear the face of the peaches until soft with nice grill marks. If using a grill, be careful not to let them burn.
-
Combine the ricotta cheese, cream cheese, 1 Tbls. butter and 2 Tbls. raw honey and mix well.
-
To assemble, spoon filling into the peaches and drizzle with extra honey and sprinkle with some small thyme pieces.