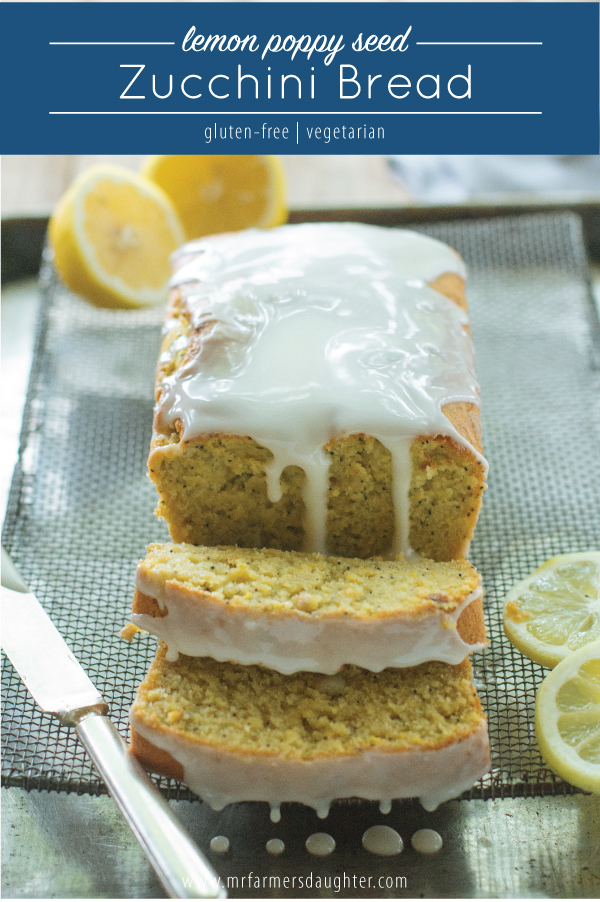 One of my favorite things before being diagnosed with food allergies was lemon poppy seed bread. Kind of like lemon meringue pie and pound cake had a baby, it's light and moist and easy to eat wayyyy too much! How I had two children that don't like lemon beats me, but ya know what I say? More for me!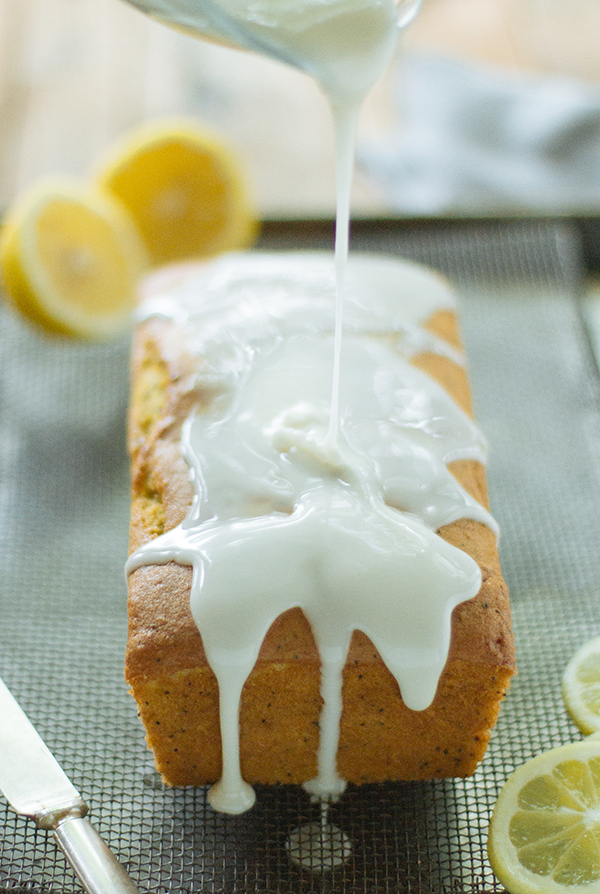 I came across a recipe similar to this many years ago but after going gluten-free, it became something entirely different, yet even better. It satisfies my need for tangy and sweet and goes as easily from breakfast to dessert. Basically, it's everything you (read I) want in a sweet. And, best part, it includes vegetables!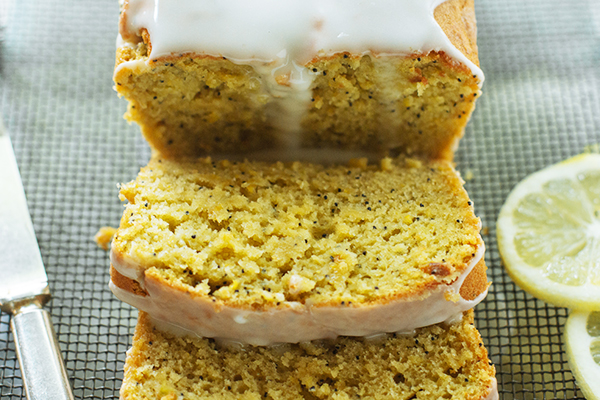 A couple notes:
I like to use yellow zucchini in this for obvious reasons. Yes, you can use green zucchini but in that case, I peel all the skin off so the green doesn't muddy up the bread. Shredding zucchini goes really quickly with a food processor but you can shred it with a cheese grater too.
I use *King Arthur Measure for Measure gluten-free flour mix. After many years of making my own mixes and trying them all on the market, I've found this one to be my favorite by far. If you're using a different mix, be conservative on adding your flour and stop adding when the batter feels like a slightly thicker cake batter.
• Let's talk lemons. If you're still using lemon in the green, plastic bottle … stop. Today. The taste of a fresh lemon, squeezed and used in a recipe has no comparison. It's light and complex and adds another level of delicious to whatever recipe you add it to. Just say no to the pre-squeezed, chemicalized lemon juice.
This recipe works as well with Greek yogurt as it does with sour cream. If you use regular yogurt though, you may need a little more flour because it's not as thick. The batter should be a little thicker than cake batter but not as thick as muffin batter. 😉
Lemon Zucchini Bread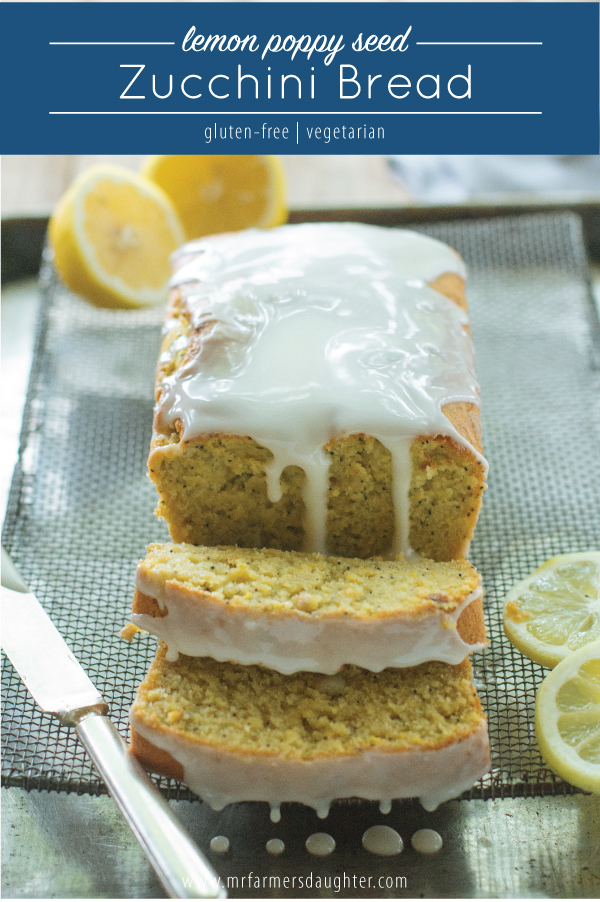 Sweet and tangy, light and refreshing lemon poppy seed bread. Zucchini makes it healthy, right?!
Ingredients
•••• CAKE •••••
½ c. butter, softened
1 c. cane sugar
3 large eggs
1 ¼ c. gluten-free flour*
½ tsp. salt
¼ tsp. baking soda
½ c. Greek yogurt
1 c. shredded zucchini, yellow preferred
1 Tbls. lemon zest, freshly grated
2 tsp. poppy seeds
1 tsp. real lemon extract
-
•••• GLAZE ••••
½ c. 10x sugar
1 Tbls. lemon juice, freshly squeezed
(You may multiply this if you really love glaze!)
Instructions
•••• For the cake:
Heat oven to 350˚.
Cream butter and sugar together.
Add eggs, one at a time, mixing well.
Add salt, baking soda, yogurt, zucchini and extract, mix well.
Add flour, lemon zest and poppy seeds and mix just until incorporated.
Bake for 50 min – 1 hour, covering if the top begins to get to dark. Do not remove until risen in the middle and a cake tester comes out clean from the very center.
Cake will fall slightly when cooling.
-
•••• For glaze:
Mix sugar and lemon juice until smooth.
Spread over bread and allow to dry before cutting (if you can.)