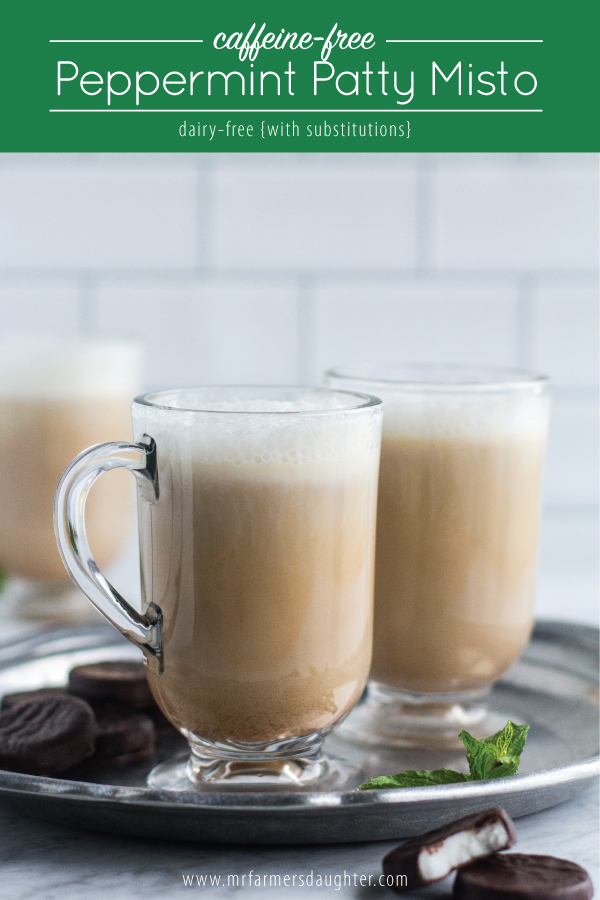 Peppermint Patty Misto. Do you know what a misto is? I didn't either until I started looking up recipes for London Fogs and read that it could also be called a "misto." So … a misto is a tea drink with steamed milk in it. Since I can't drink any kind of tea that uses the leaves of Camellia sinensis (your every day average tea leaves), I would need to find another leaf to use in my drink – perhaps an herb. So, I got to thinking. If I use peppermint leaves, a little bit of cocoa, some sweetener and steam the milk, it will taste like a peppermint patty, right?
Tada! The Peppermint Patty Misto! It's deliciously light. Definitely not the same as a coffee latte, but that's okay. Some days we just need something different. As a child I used to love tea with some milk in it. Now, I love tea with STEAMED milk in it because I'm an adult and we just require some extra work to make our happy drinks.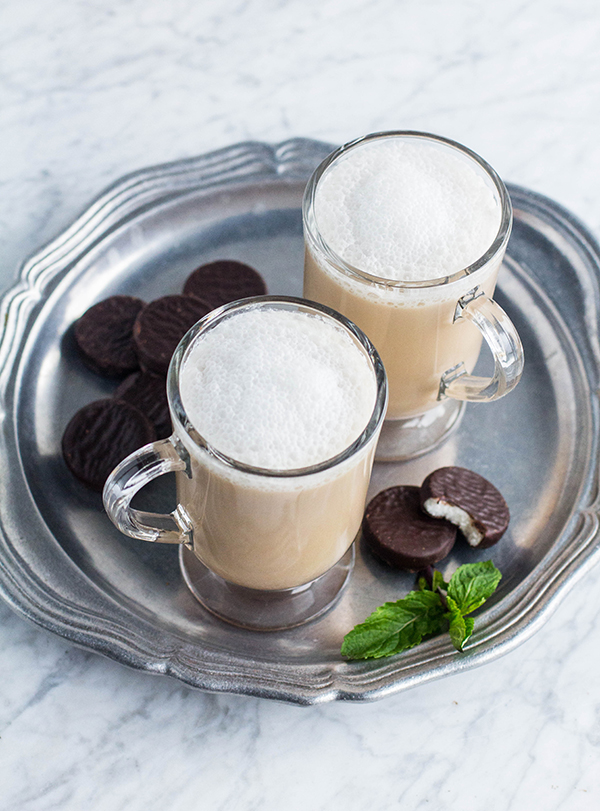 Peppermint Patty Misto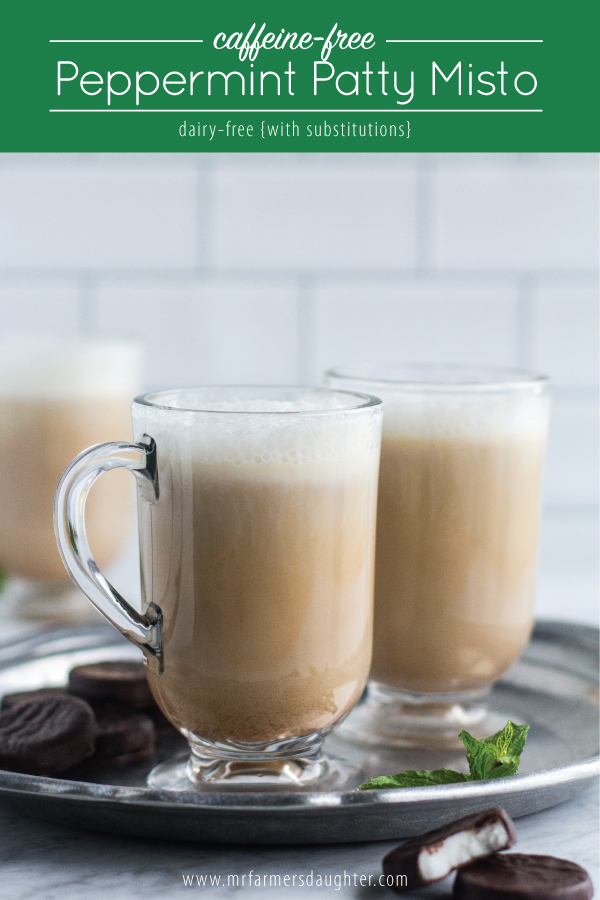 Author:
www.mrfarmersdaughter.com
A light and minty drink made with herbal tea and cocoa and topped with steamed milk. Can be made dairy-free with substitutions. This recipe makes two servings.
Ingredients
4 peppermint tea bags
16 oz. boiling water
2 tsp. cocoa
2 Tbls. sweetener of choice (honey, raw sugar, etc.) or to taste
8 oz. steamed milk (milk froths best when it's low in fat so I use 1% or a dairy alternative such a hemp milk)
Instructions
Steep the tea bags in boiling water for 5 minutes.
In a large measuring cup, combine the cocoa and sweetener with a little hot tea water to make a paste then slowly add the remaining water and stir well.
Divide the tea between two large mugs.
Carefully pour half the steamed milk and froth into one mug then top the second mug.
Enjoy!
SaveSave
SaveSave
SaveSave
We think you'll love these posts too!