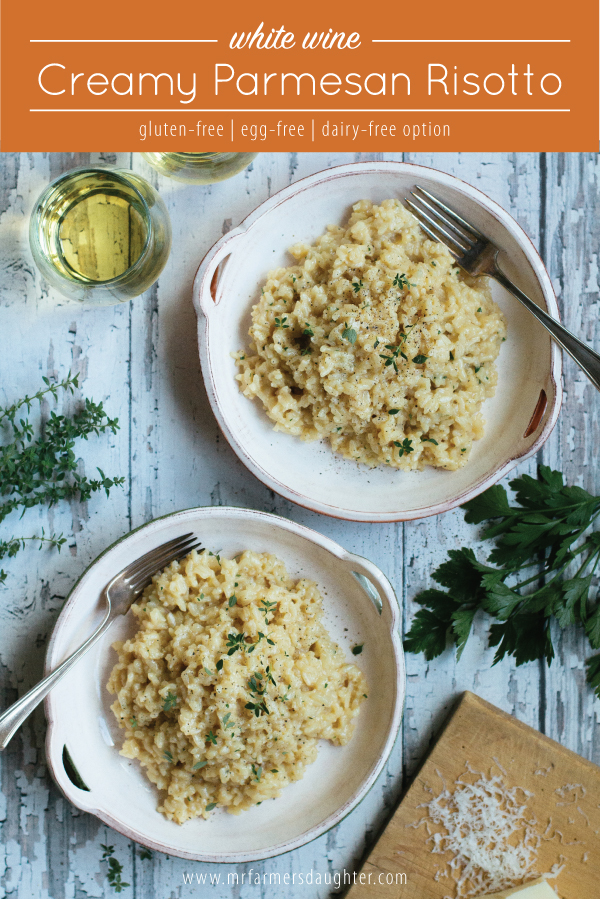 When I say our family has a couple favorite recipes, this White Wine Creamy Parmesan Risotto surely comes to mind. In fact, my son, who barely cooks anything started his journey in the kitchen with THIS. It's that good. It will get a 22 year old gaming, college student to learn to cook. Apparently, I don't make it often enough. I'm praying his cooking journey continues with something in the protein department.
Someday.
Sometime.
Maybe when he moves out, right?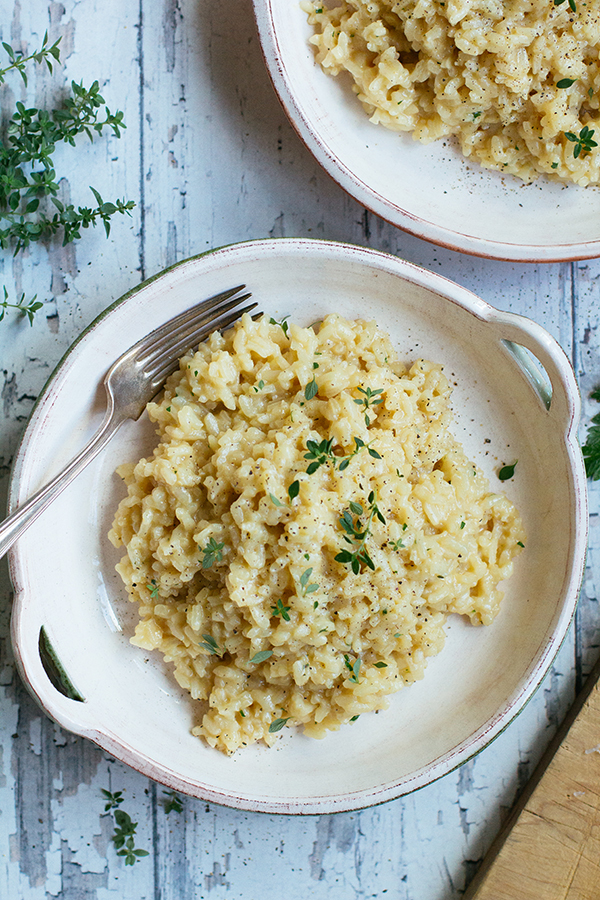 Let's be honest, there is no quick solution to make great risotto. The stirring of the grains helps to activate the starches and create the creamy goodness that we all know and love. LOVE. With capital letters. But, it does take a while. This recipe takes about thirty minutes of hands on time but I promise you it will be worth it. Just put on a good TV show or movie and get lost in it while you're stirring. (But, don't walk away!)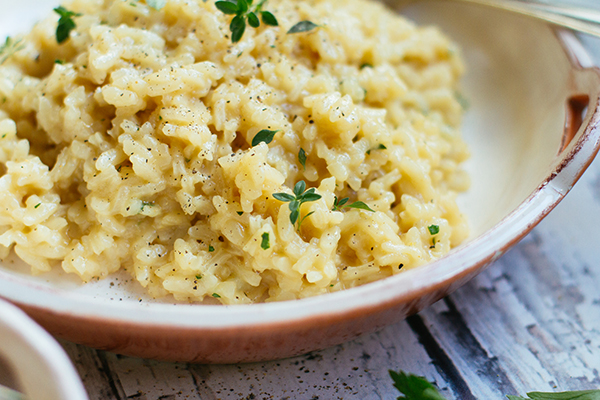 It's very important that you use the right kind of rice. Risotto is typically made with Arborio rice and will not work nearly as well with other rices because the starch level and grain size is different. Arborio can be found in most grocery stores. I use this brand but bulk Arborio will work too. Buy it in bulk – you'll be glad you did after you taste this.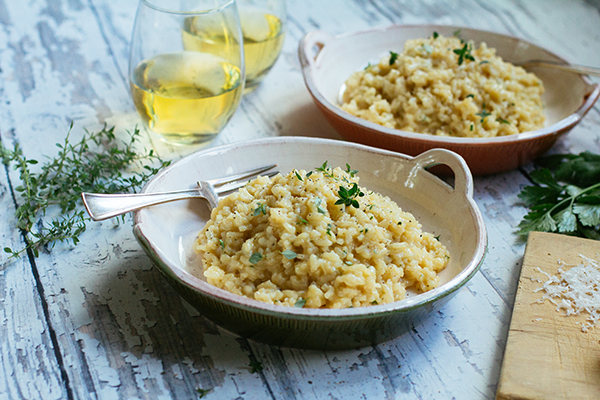 White Wine, Creamy Parmesan Risotto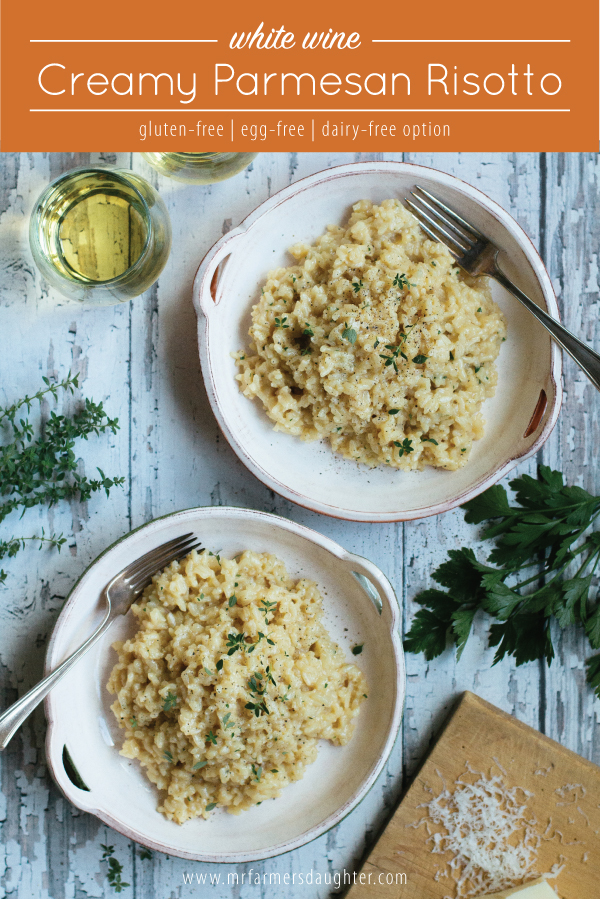 Author:
www.mrfarmersdaughter.com
Recipe type:
Side Dish or Main Meal 😉
Rich, creamy risotto bursting with white wine and parmesan. This is one of the best dishes I make. No kidding.
Ingredients
2 Tbls. olive oil
1 whole onion, diced finely
2 cups Arborio rice
1 cup dry white wine
6 cups chicken bone broth
½ cup freshly grated Parmesan cheese
Instructions
In a saucepan, heat broth until boiling.
Keep pot at a simmer while you are starting the risotto in another pot.
In a large soup pot heat olive oil.
Sauté onion until translucent.
Add rice to pot and cook for about 5 minutes or until rice begins to brown lightly.
Add white wine and cook, stirring constantly, until most of the wine is absorbed.
Begin adding the broth to the rice ½ cup at a time, always stirring until most is absorbed.
Repeat until you have added 4 cups.
Test the rice by trying a piece. If it's soft, add another ½ cup and cook until half absorbed.
If it's still a little hard, add another cup and try again when that is absorbed.
Once the rice is as tender as you like, turn off stove and add parmesan cheese.
Stir until melted and thoroughly incorporated.
Season with some salt, pepper and thyme if desired.