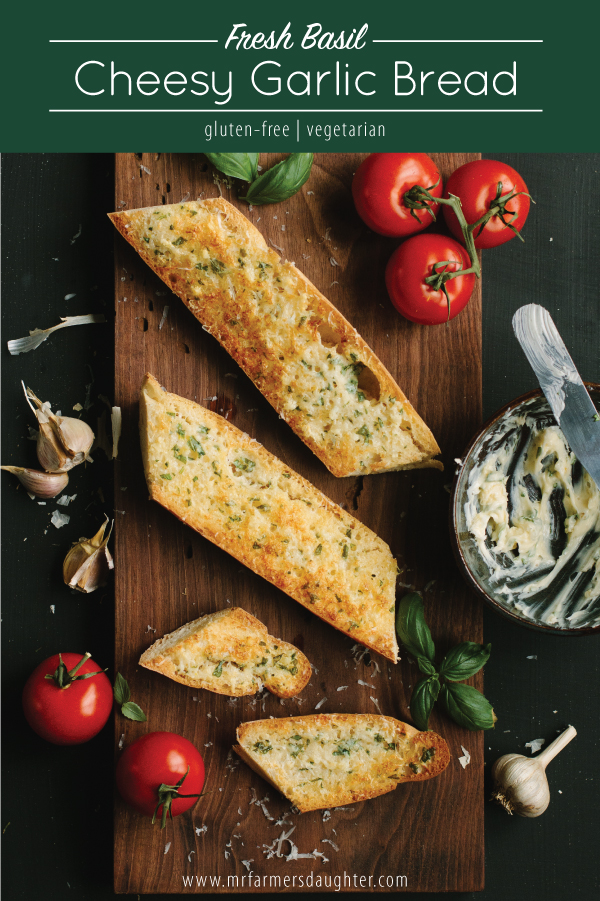 Sometimes you just need a recipe that's simple.
One that can ride along side of almost any main dish.
One that everyone looks forward to and is happy to see.
That's what this Cheesy Garlic Bread with Fresh Basil is.
It's just simply delicious.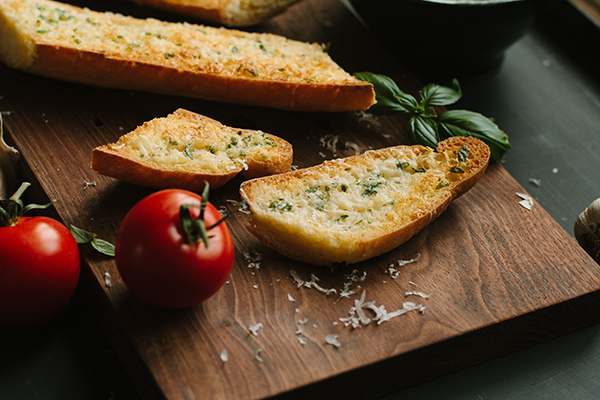 I LOVE garlic bread. I mean, garlic, right? Who doesn't love it? One of the easiest ways to make it even better is to add cheese. My favorite is Asiago. It's just a little more mild and little softer than parmesan and it goes so great with summery fresh basil.
If you're gluten-free like me, Schär has a nice French bread style loaf that you can buy in a two-pack. It's as close as I've found to the wheat version. There are also some French Bread mixes that you can make if you're not intimidated by gluten-free baking. If you're not gluten-free, you're welcome to use your favorite bread for this recipe.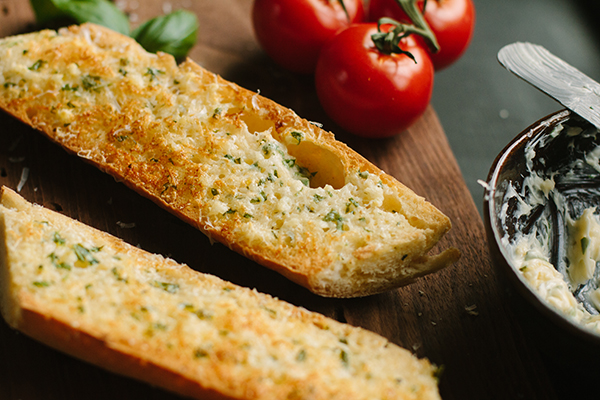 Cheesy Garlic Bread with Fresh Basil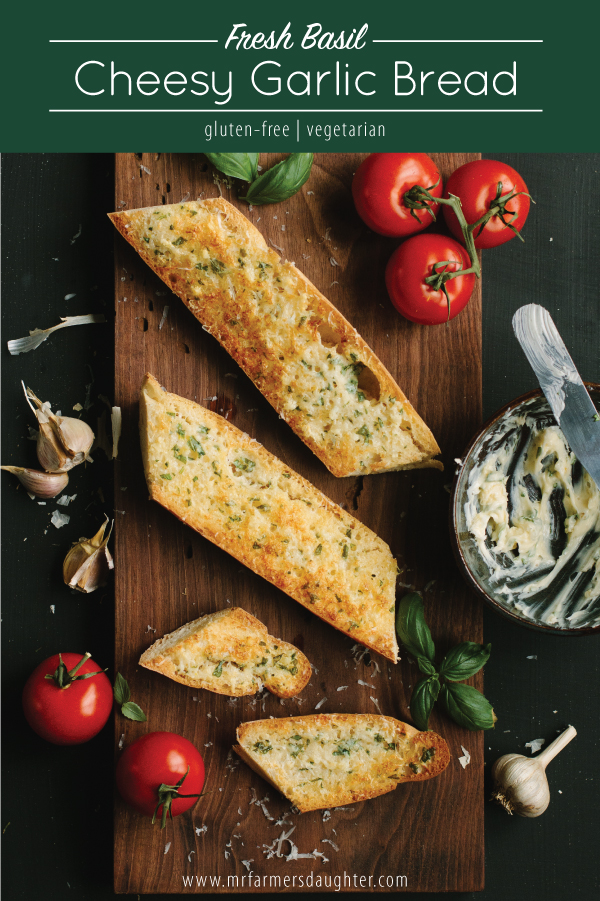 Author:
www.mrfarmersdaughter.com
Crunchy, garlic bread enhanced with the flavor of basil. Best served with ... pretty much anything.
Ingredients
¼ cup softened butter
1 Tbls. fresh garlic, minced
1 Tbls. fresh basil, minced
Asiago or Parmesan cheese
Instructions
Mix these together and spread on bread.
Sprinkle liberally with Asiago or Parmesan cheese.
Bake at 400˚ for about 10 minutes, watching closely to make sure they don't burn.
Serve immediately.
We think you'll love these posts too!