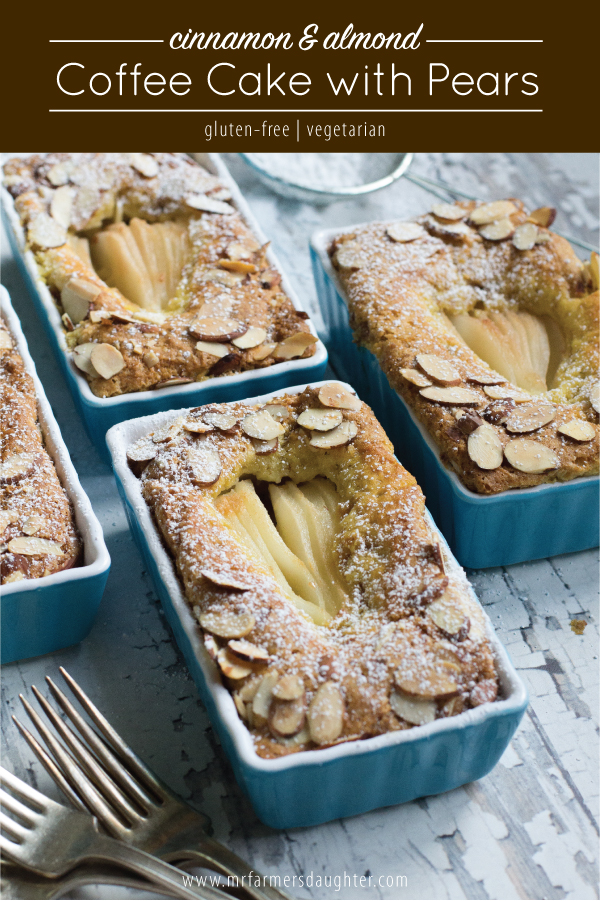 Who else loves pears?! They're apple's cousin but so much softer and sweeter. I'm not sure I have many pear recipes on here yet but I intended to remedy that situation starting with these Gluten-free Cinnamon & Almond Pear Coffee Cakes. They're light and fluffy, filled with cinnamon streusel and the center star is half a pear that perfectly complements the textures of the cake and crunchy almonds.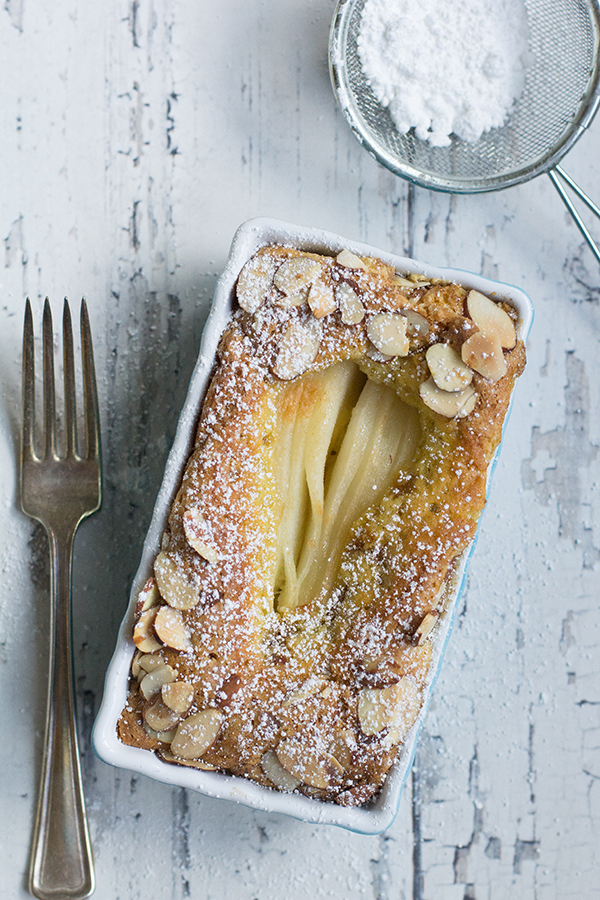 You can use any of your favorite pears but I used the workhorse of the pear world, the Bartlett. I also love Bosc pears but because I had already added vanilla to the batter, I didn't want the vanilla undertones in the Bosc pears to overpower the cinnamon and almond accents.
If you're a superfan of almond flavors, you could swap out the vanilla extract for some almond extract. I think that'd be just as delicious, if not just a little different than what I did here.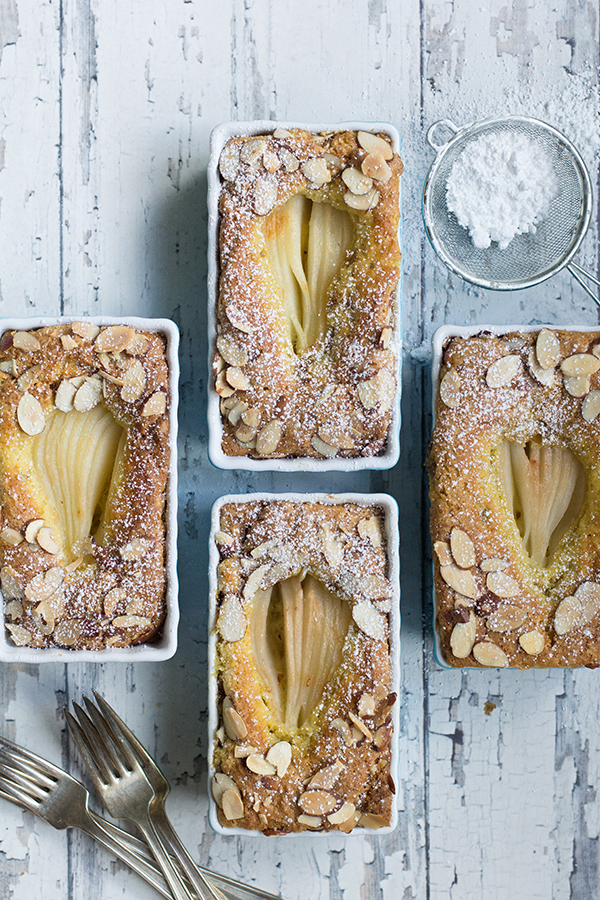 A few notes:
• When cutting the pears, I peeled them and removed the centers, stem and string. I then placed them on the cutting board with the cut side down and began slicing them thinly from right to left. This gives you wonderful little slivers that look so pretty when they're baked.
• I try to use as much organic ingredients as possible but the gluten-free flour mix I use (King Arthur's Measure for Measure flour) is not organic. It is the best I've used so I compromise there.

Gluten-free Cinnamon & Almond Pear Coffee Cake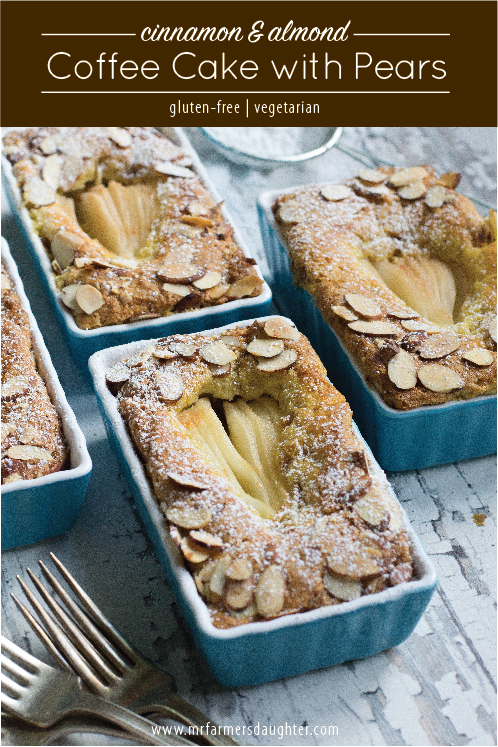 Author:
www.mrfarmersdaughter.com
Tender coffee cakes filled with pears, cinnamon and almonds. Great for dessert of brunch!
Ingredients
STREUSEL:
⅓ cup brown sugar
1 tsp. cinnamon
-
BATTER:
⅔ cup cane sugar
½ cup butter, softened
2 whole eggs
½ tsp. vanilla
½ cup gluten-free flour
1 ¾ tsp baking powder
½ cup milk or alternative to dairy
-
2 pears, cleaned and thin sliced
Sliced almonds
-
10x sugar to dust
Instructions
Preheat oven to 350˚.
Mix together brown sugar and cinnamon and set aside.
In a mixing bowl, cream together cane sugar and butter. Add eggs.
Combine remaining dry ingredients and add to butter mixture alternatively with milk.
Mix until a smooth, thick batter forms.
In an 8" baking dish or four individual dishes, spread half the batter into the bottom.
Top with streusel.
Spread remaining batter on top of streusel carefully.
Lightly press pears into the batter and sprinkle with almonds.
Bake for about 20 minutes if indivicual dishes, 30-35 minutes if one baking dish.
Remove from heat and allow to cool completely.
Dust with 10x sugar.