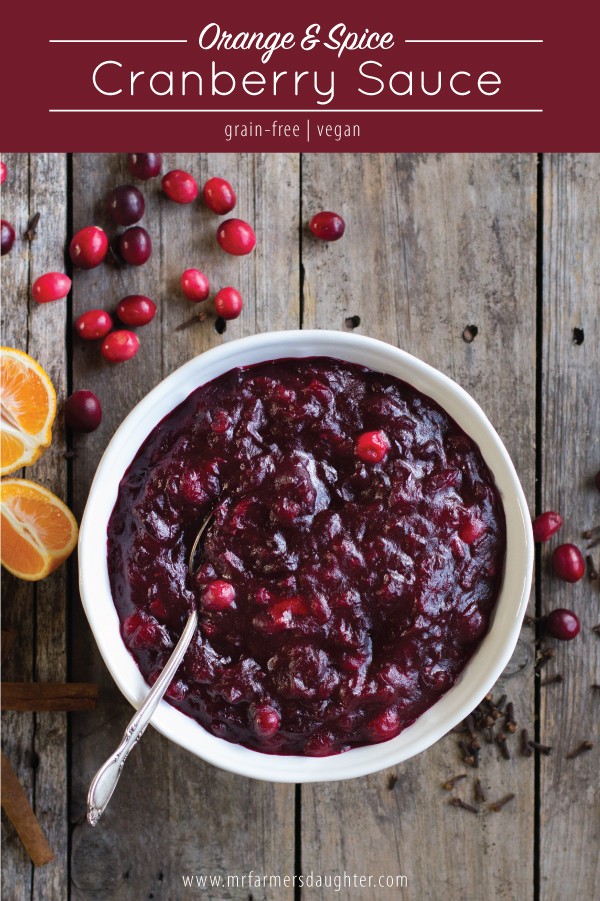 Cranberry sauce has been a favorite of mine since childhood when our Thanksgiving table was adorned with a dish or slice, gelatinous, can-shaped smooth cranberry sauce. It was sweet and tangy and paired perfectly with the turkey breast and gravy. I didn't even mind if it touched.
Nowadays, I can't really get into buying sauce in a can. Fresh cranberries are cheap in the grocery store at this time of the year and I have this amazing recipe that I threw together a couple years ago. It's thick and rich, just a little sweet (despite cups of sugar, sorry) and plenty tangy. It would go great over some steel cut oats for breakfast as easily as it would with turkey on Thanksgiving day.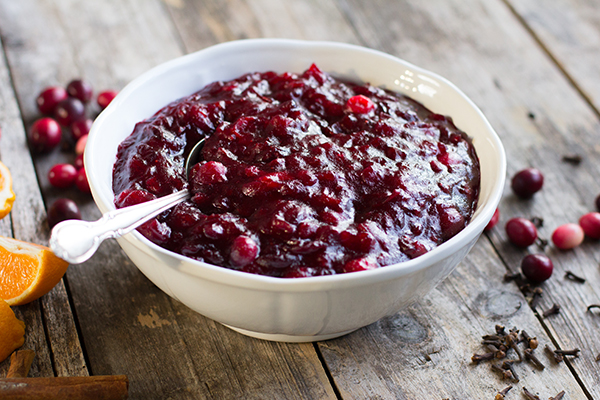 It's quick and easy to cook and it'll store in the refrigerator for a few days so you can make it ahead of time and avoid the traffic jam on the stovetop on the holiday. Feel free to make it with frozen or fresh cranberries although I find it a treat to work with fresh. Not sure why, they just feel special this time of year.
I use a few mandarin oranges in this recipe for a little sweetness and because, well, I love orange and cranberry together. Cinnamon and cloves round out the flavors of the holiday.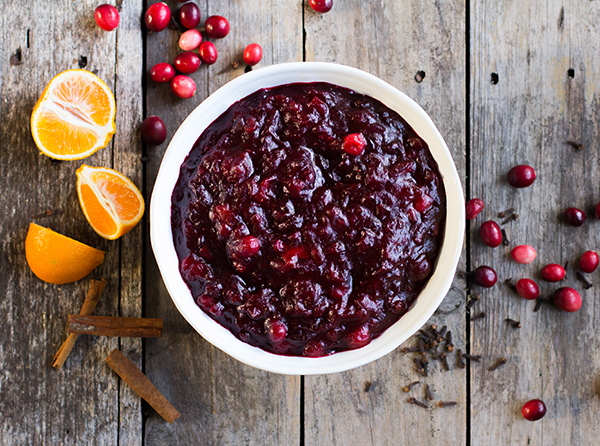 Orange & Spice Cranberry Sauce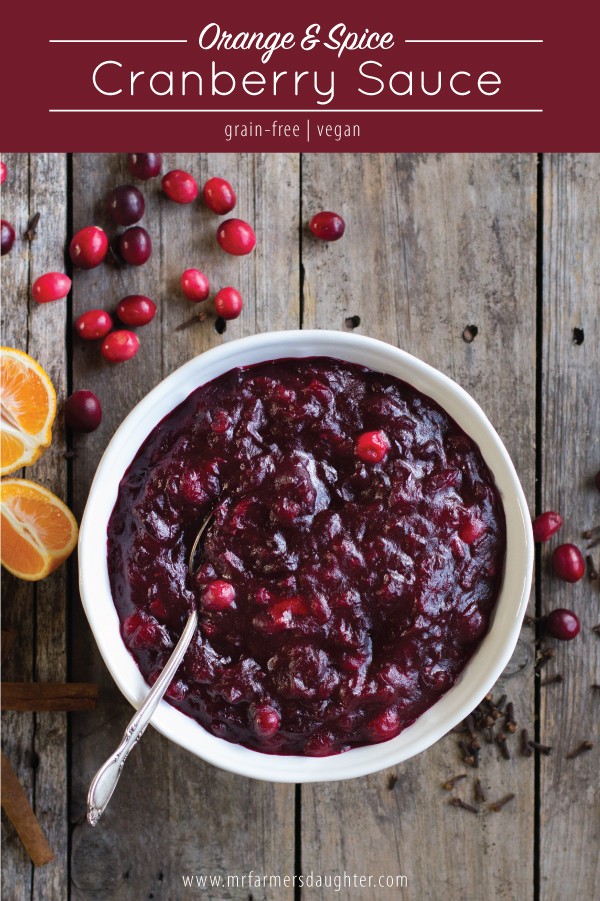 Author:
www.mrfarmersdaughter.com
Sweet and tangy and a little bit spicy, thick, rich cranberry sauce. Perfect for that Thanksgiving table!
Ingredients
24 oz. fresh or frozen cranberries
1 ½ cups cane sugar
½ cup water
2 fresh mandarin oranges (brand name Halos)
½ tsp. cinnamon
¼ tsp. ground cloves
Instructions
Combine everything in a large sauce pan and bring to a boil, stirring constantly.
Allow to boil, stirring often until cranberries begin to pop and sauce begins to thicken (15-20 minutes).
Remove from heat and allow to cool.
Sauce will continue to thicken as it cools.
Store in refrigerator for up to 4 days.
SaveSave
SaveSave