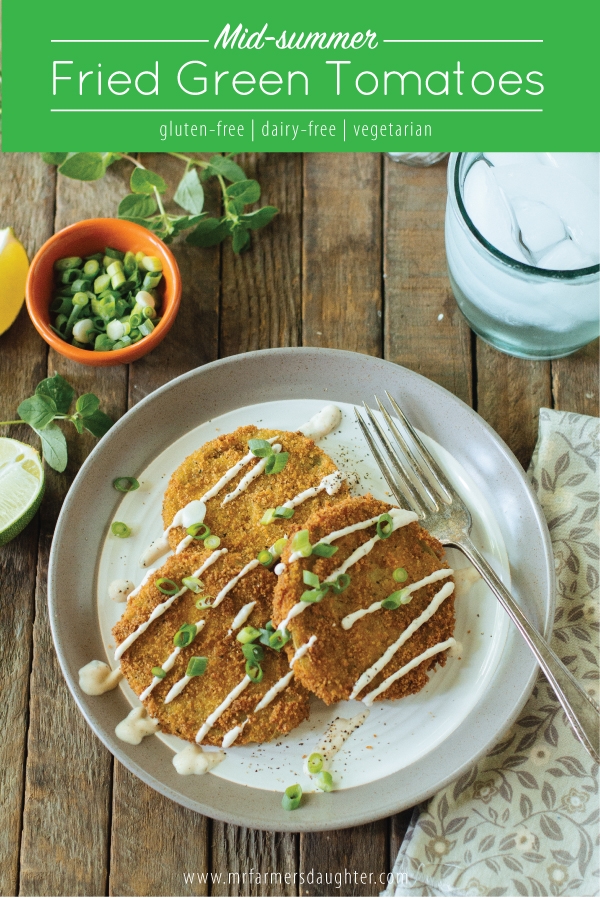 It's that time of the year! You know, those last four weeks where tomatoes hang on the vine and every day you check them thinking that surely, this will be the day that they start turning color. And, yet, they don't. Not today, not tomorrow and maybe even next week if the weather doesn't cooperate.
So, you do the next best thing to making your beloved Caprese salad … you fry those green boys up! If you're gluten-free like me, you may be missing those tasty bites from your childhood. No fear, this recipe will satisfy your Southern tastebuds or even your Northern ones, as is the case for myself.
I didn't grow up with fried green tomatoes. In fact, I don't even think I'd heard of them until I was a fully grown adult with children. And, I think they came about simply because I wanted to eat tomatoes and they were taking too long to get ripe. Deliciousness born out of impatience.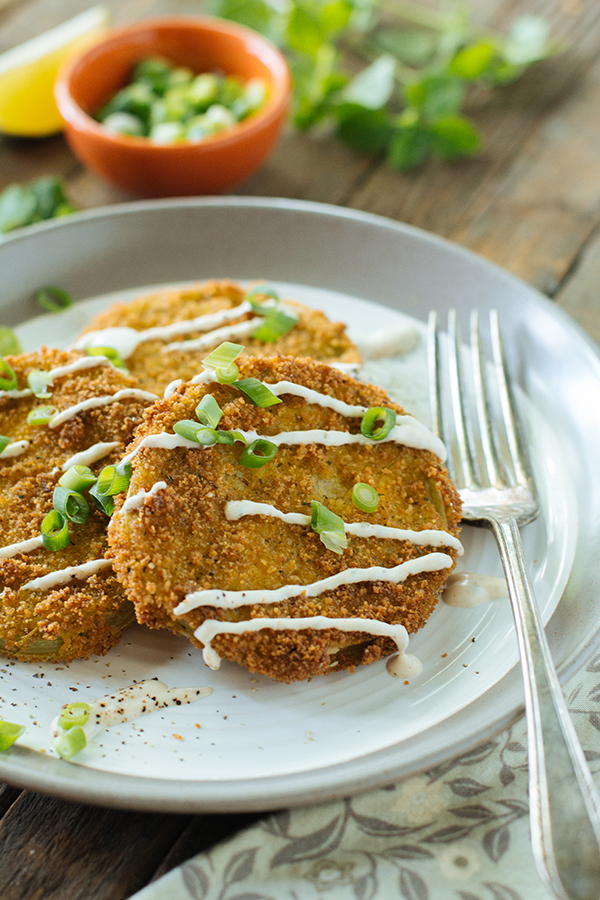 I've been making them this way for years. In our household, I'm the only one that eats them so please share this meal with me. Let me know how you like them!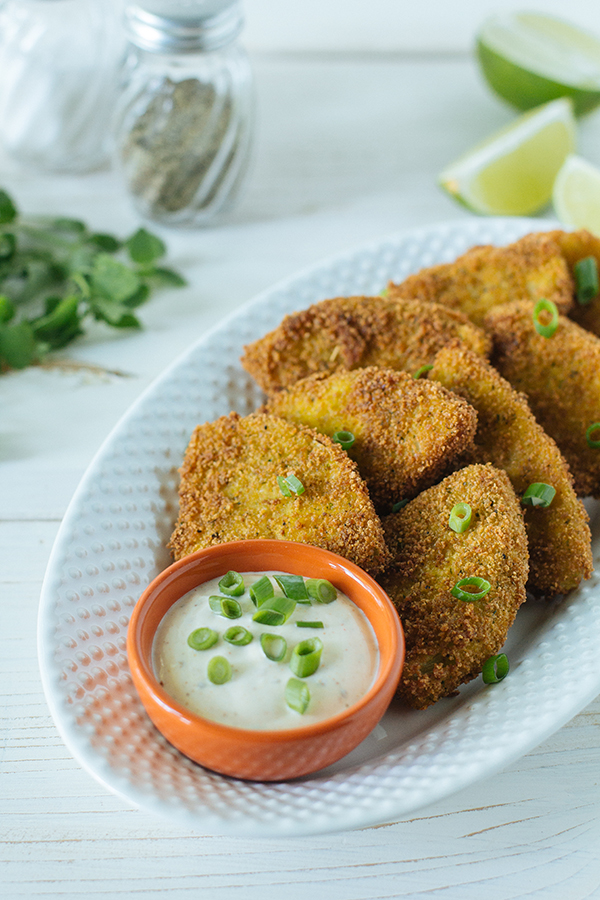 I tried something new this year. Usually, I just dip them in Ranch dressing like this one but this time I mixed up a Chipotle Lime sauce to go with them and geesh, that stuff is yummy. Heat with some sweet and all that good stuff. Give 'em a try! I think you'll love the crispy goodness as much as I do.

Fried Green Tomatoes - Gluten-free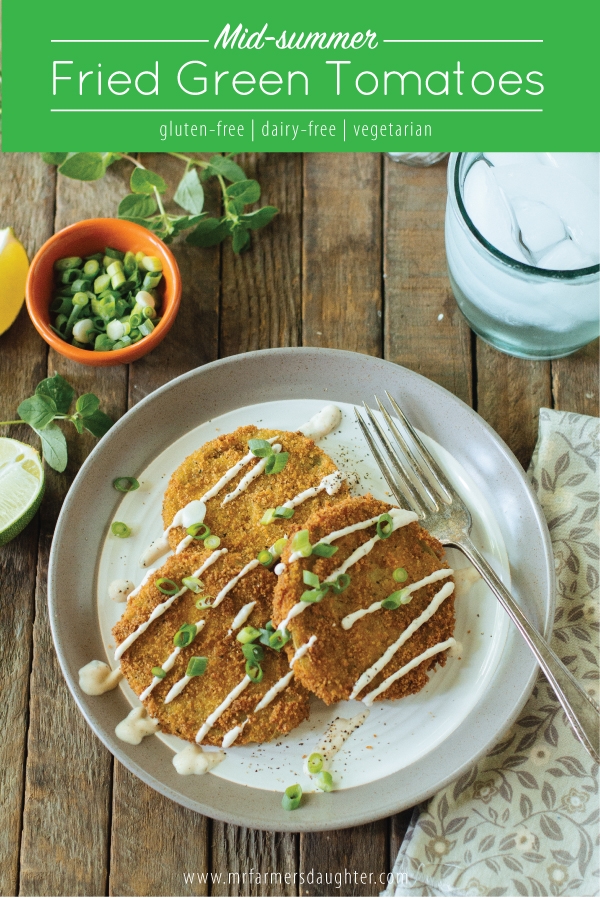 Author:
www.mrfarmersdaughter.com
Recipe type:
Appetizer or Dinner
Crispy, fried green tomatoes make for a delicious lunch by themselves or a great appetizer for your outdoor summer meals.
Ingredients
FOR FRIED TOMATOES
2 large green tomatoes, cut in slices or slices and quarters
about ½ cup gluten-free flour
about 4 eggs, beaten well
about 1 cup Panko dried bread crumbs, gluten-free
Enough oil (avocado or lard) to cover the bottom of a heavy skillet to 1" deep
-
CHIPOTLE LIME SAUCE (not dairy-free)
2 Tbls. heavy cream
⅓ cup mayonnaise
⅓ cup sour cream
Juice of one juicy lime
¼ tsp. chipotle
½ tsp. garlic powder
1 tsp. oregano
¼ tsp. salt
Instructions
FOR FRIED TOMATOES
Dredge tomato slices in flour.
After dredging in flour, dip each slice into egg and dip into Panko coating all sides thoroughly.
(This is messy business. It helps to wash your hands often.)
Place each piece on a baking sheet in a single layer.
Heat oil in large heavy skillet until a piece of bread placed in the oil makes it bubble around the edges of the bread. Hold it at that temperature.
Deep fry each tomato until the coating is a rich brown, flipping as needed.
Remove from oil onto a few sheets of paper towels.
-
FOR CHIPOTLE LIME SAUCE
Combine all ingredients well and use as a dip for the fried tomatoes.