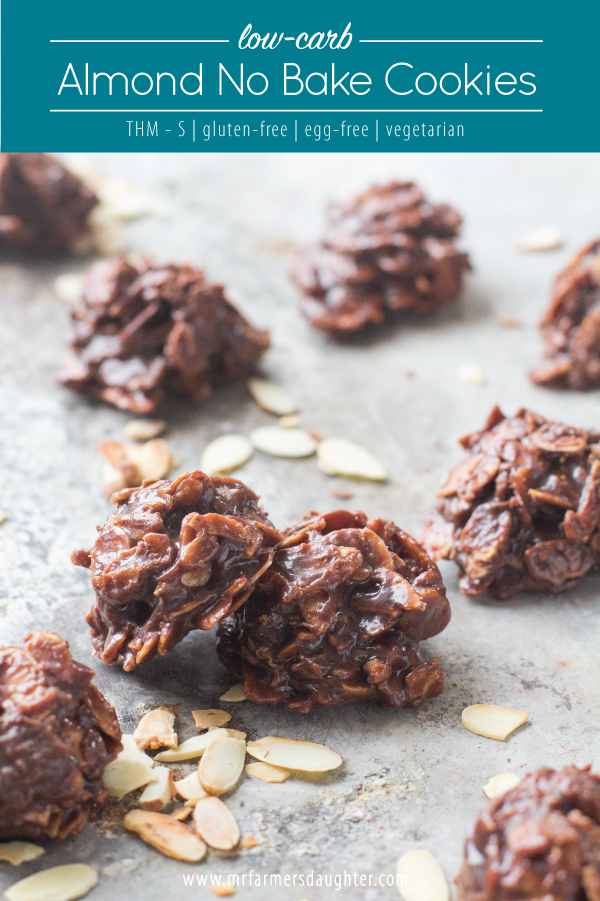 Last week my daughter tempted me by asking for my No Bake Cookie recipe. Just the mere mention of that recipe usually has me going to my cabinet for chocolate and peanut butter. The perfect combination! But, I didn't give in. Instead, I got to work figuring out a recipe that I could have that was low-carb and sugar-free. This is what I came up with!
I began thinking what kind of good substitute for oatmeal there would be. Almonds! How about toasted almonds?! I toasted up some sliced almonds. There, that seemed like it would be a good sub for the texture that oatmeal brings to the table.
Then, I got to thinking, I didn't really want to combine peanut butter and almonds, two flavors that might complete. I also didn't have any sugar-free peanut butter in the house so I used the next best thing – almond butter. I always have that in the back of the refrigerator. I wasn't sure how much of a role the sugar played in setting up the cookies though, so, that would be something I'd just have to wait and see.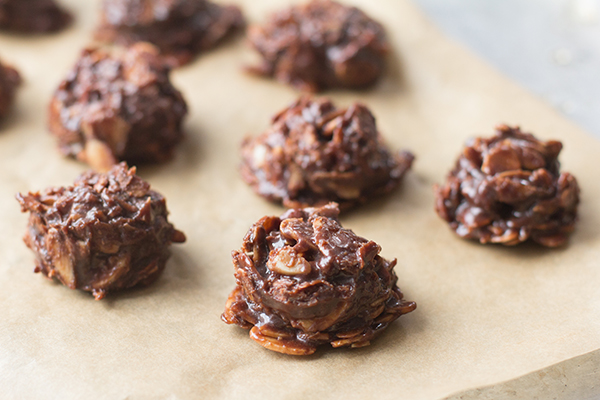 I mixed everything up using some Lakanto and monkfruit extract as my sweetener and let the cookies do their thing once they cooled. They were perfect!
I will note here though that if you're not a fan of the coolness of erythritol (or sugar alcohols), then you will want to use all monkfruit or perhaps sub coconut sugar which is lower in the glycemic index than most other sugars. I don't mind the coolness. It's actually quite nice with the dark chocolate, in my opinion.
I'm going to give you a recipe that only makes about 10 cookies, but feel free to double or triple the recipe. I'm the only one that will eat them in my house so that amount is perfect for me to have for the week.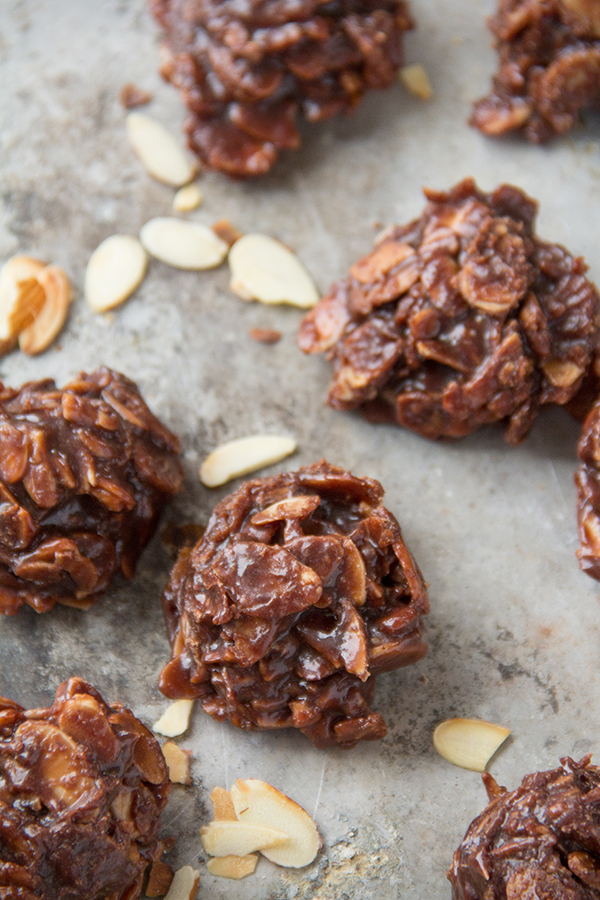 Hope you enjoy!

Low-carb, Almond, No Bake Cookies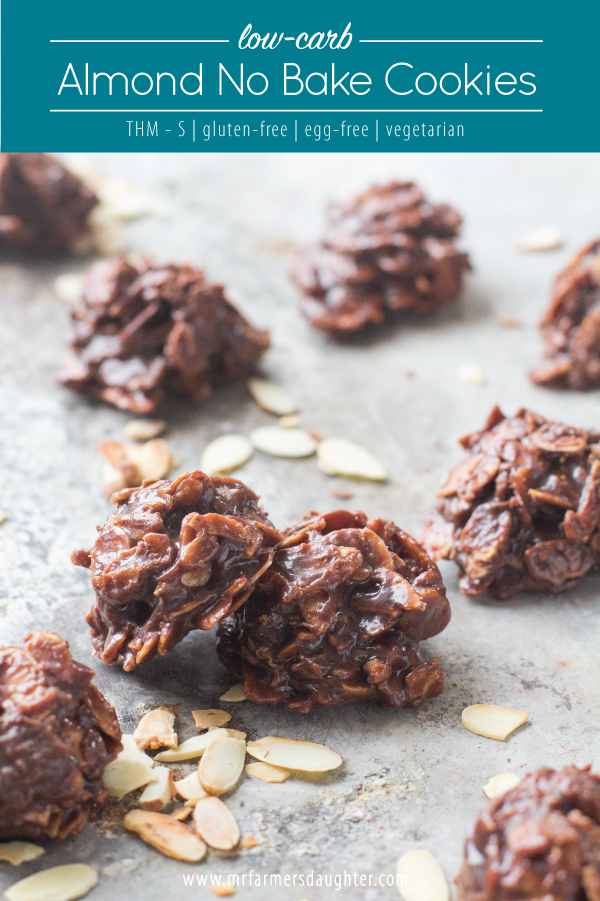 Author:
www.mrfarmersdaughter.com
Ingredients
⅓ c. sweetener (I used ¼ c. Lakanto and 3 squirts of monkfruit extract)
1 Tbls. cocoa
2 Tbls. heavy cream
1 Tbls. butter
2 Tbls. almond butter
1 tsp. vanilla
¾ c. toasted sliced almonds
Instructions
In a small saucepan, combine sweetener, cocoa, cream, and butter.
Bring to boil and cook, stirring constantly, for 30 seconds to 1 minute.
Remove from heat and add almond butter and vanilla.
Stir to combine.
Add almonds and stir to coat.
Scoop onto parchment in 1 Tbls. mounds. Allow to cool completely.