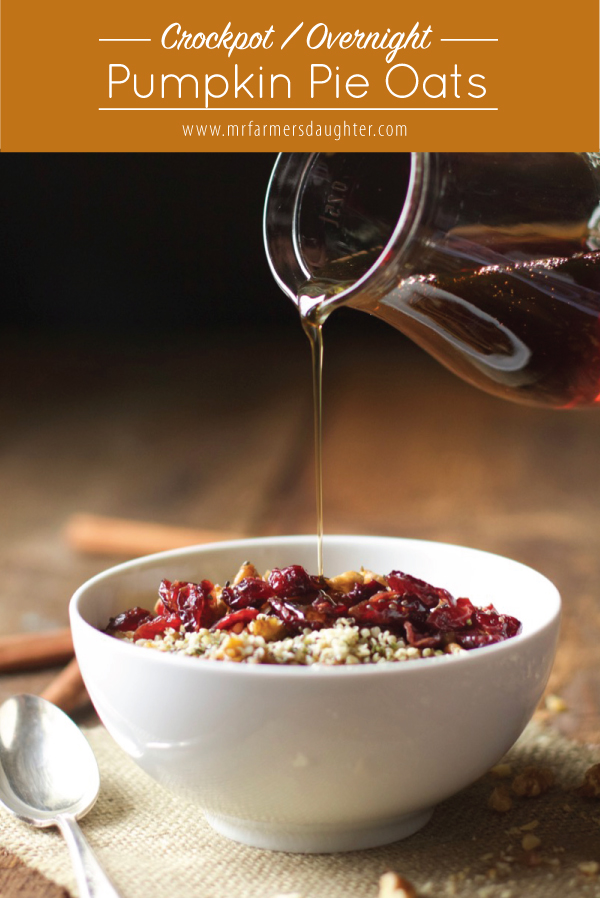 I don't know about you but I'm not sick of pumpkin anything yet. In fact, I typically eat pumpkiny things right on through Spring. Nothing warms me up quite like cinnamon, nutmeg and cloves. In fact, here's a quick little tip for you.
If you're wanting that cozy feeling, throw a couple cinnamon sticks in a saucepan of water with a few whole cloves and heat it on low for a few hours. It will make your house smell like Thanksgiving … or Christmas … or a cozy winter night. Smells like wonderful.
So, since I'm not tired of pumpkin, I threw together this crock pot breakfast that takes about 4 hours to cook on low, 2 hours on high. Depending on when you want to eat it you can adjust the heat as needed.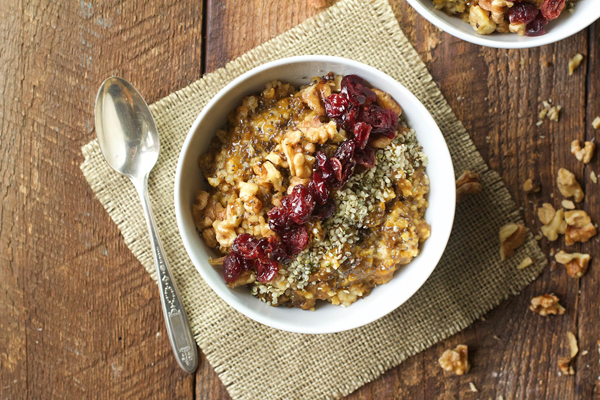 Initially I cooked it overnight but that was WAY too long. I got up in the morning and it was burnt around the edges so I wouldn't suggest that unless you have a crockpot that cooks VERY low and seals well to hold in the moisture. One thing you could do though is mix everything up the night before and allow it all to soak in the crockpot without turning it on. Then, in the morning, throw that crockpot on high and it should be done much quicker, my guess would be in about an hour. It's done when all the liquid is absorbed and the oats are tender.
I made this recipe as an E-meal based on Trim Healthy Mama principles but the program is kind of convoluted so I'm never sure if I'm doing it exactly right so I won't advertise it that way. It's just a really good meal with high fiber, low sugar and tons of flavor. And, I haven't gained any weight eating this for a week straight so BONUS!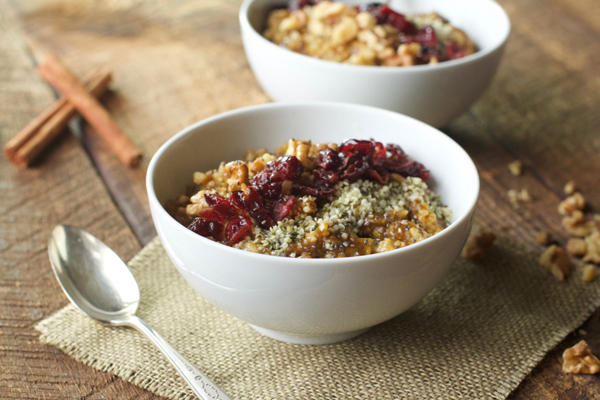 A couple notes:
I used this Pumpkin Spice Mix for my spice.
If you're gluten-free, make sure to buy gluten-free oats. That's important as the same equipment often processes both.
Feel free to try different liquids. If you're dairy free, any nut milk will work. I typically choose hemp as it's the highest in protein and I like to promote it being grown in the U.S.
It's important if you top this dish with nuts that you understand the reason for soaking and drying different nuts. It helps their nutrients be more easily absorbed into our bodies. Why eat something if you're only getting half the nutrition? Go here for a better explanation.
Enjoy …

Pumpkin Pie Crockpot Oats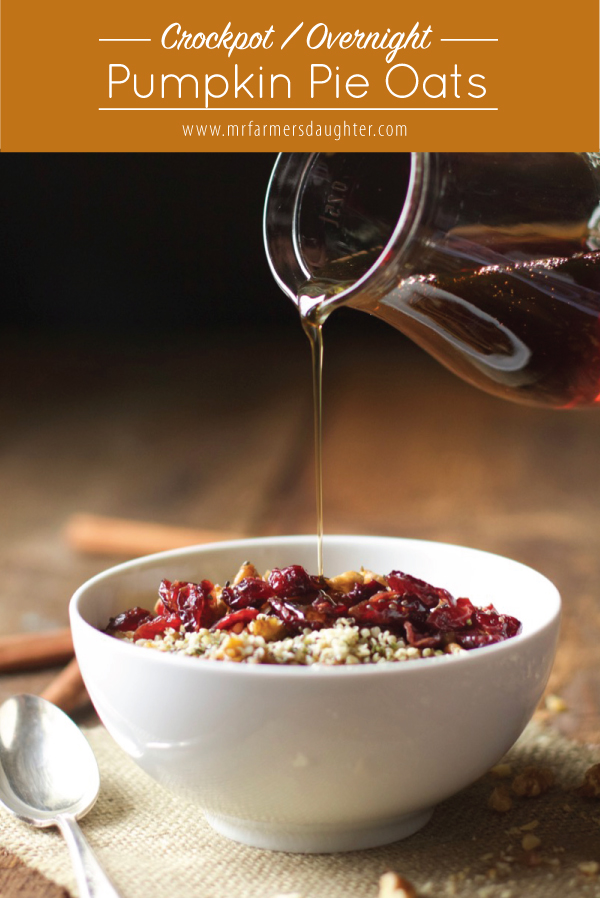 Author:
mrfarmersdaughter.com
Ingredients
1 cup steel oats
3 cups liquid (water, nut milk or whole milk)
½ can pumpkin (about 7-8 oz.)
2 Tbls. sugar (or sugar substitute)
1 ½ t. vanilla
1 ½ tsp. pumpkin spice mix
2 Tbls. chia seeds
Instructions
Mix all together in a crockpot and cook on low for 4 hours or high for 2 hours.
Toppings preclude it being a THM meal but if you're not worrying about that, top it with any of the following:
Soaked walnuts or pecans, hemp seeds, more chia, raisins or raisins, dried cherries or maple syrup.